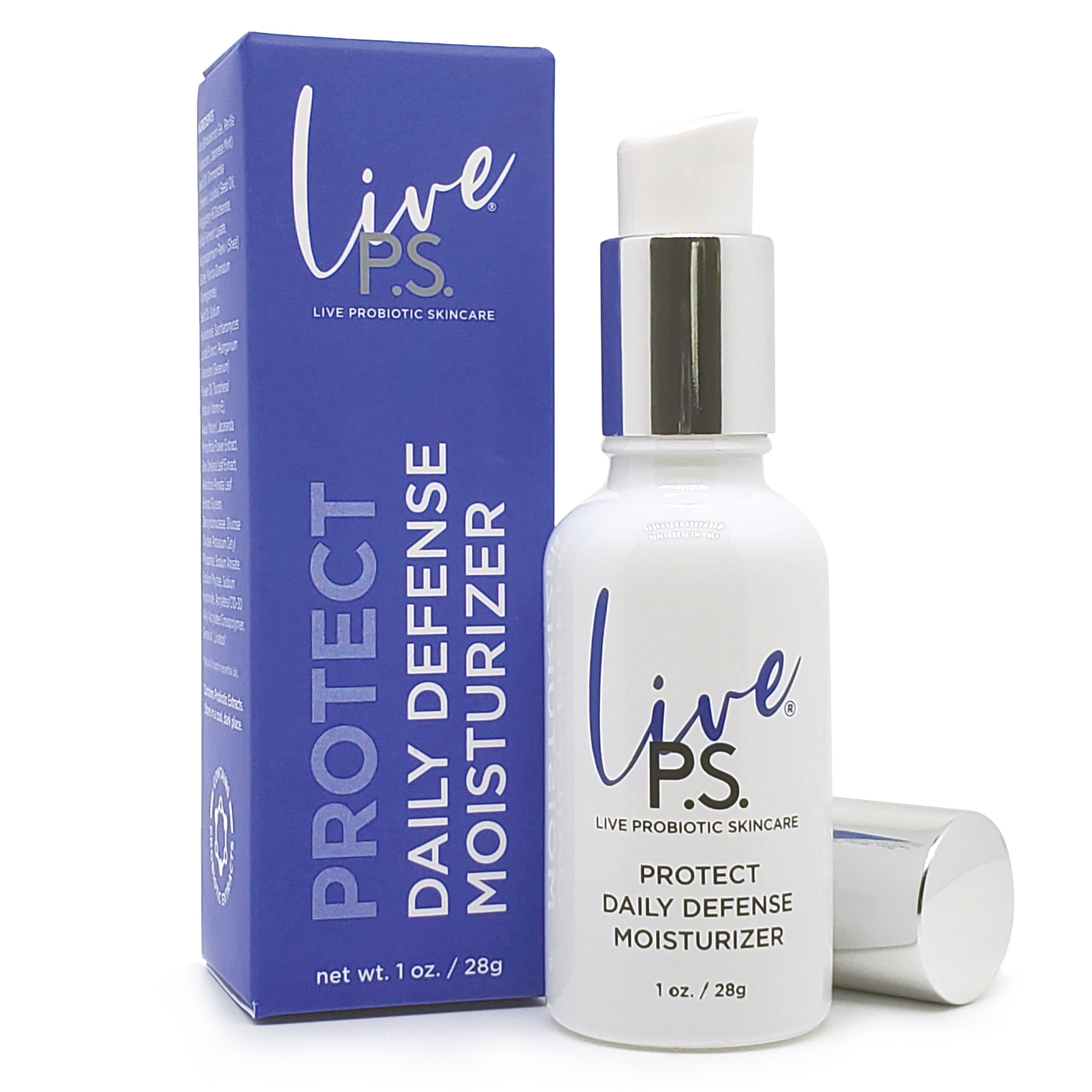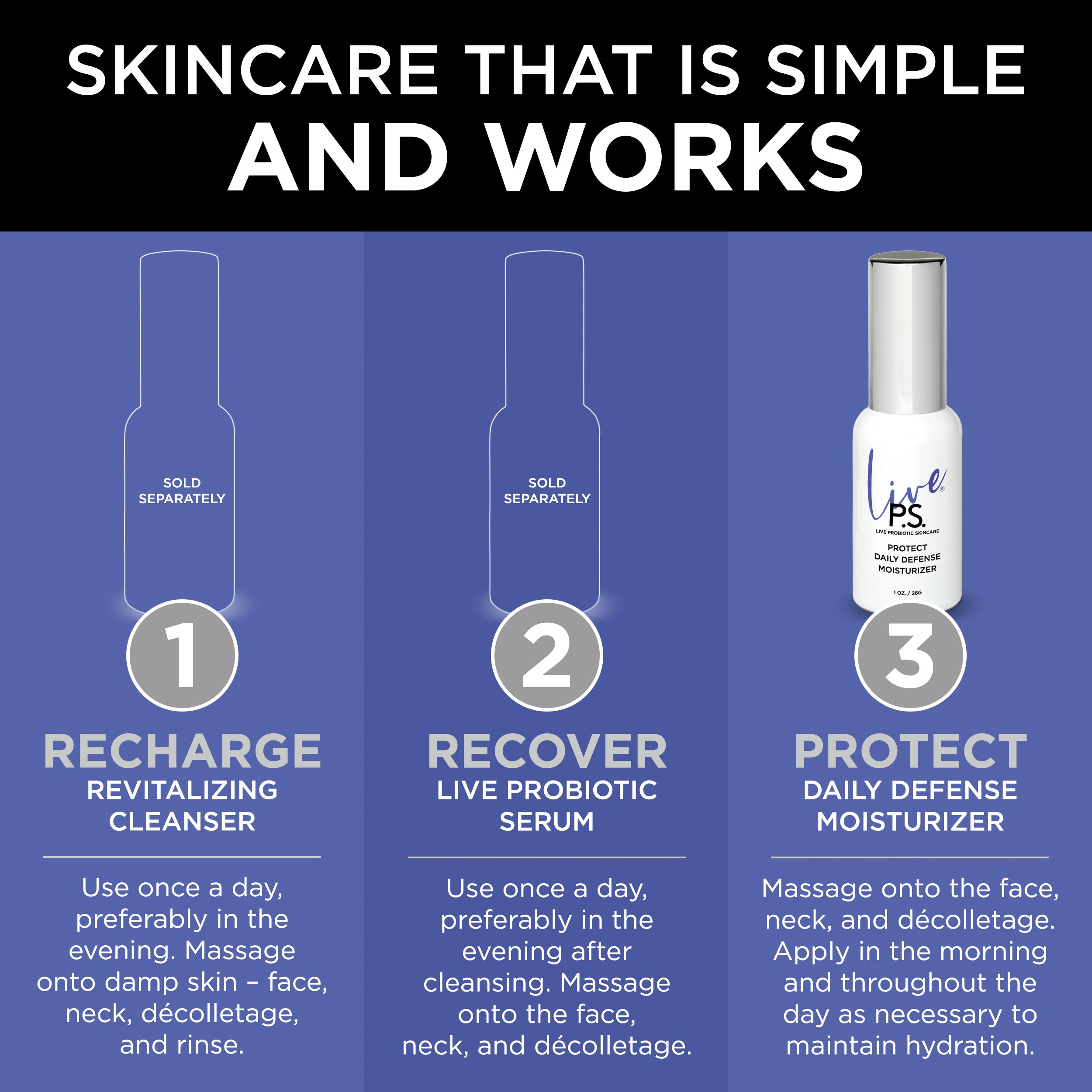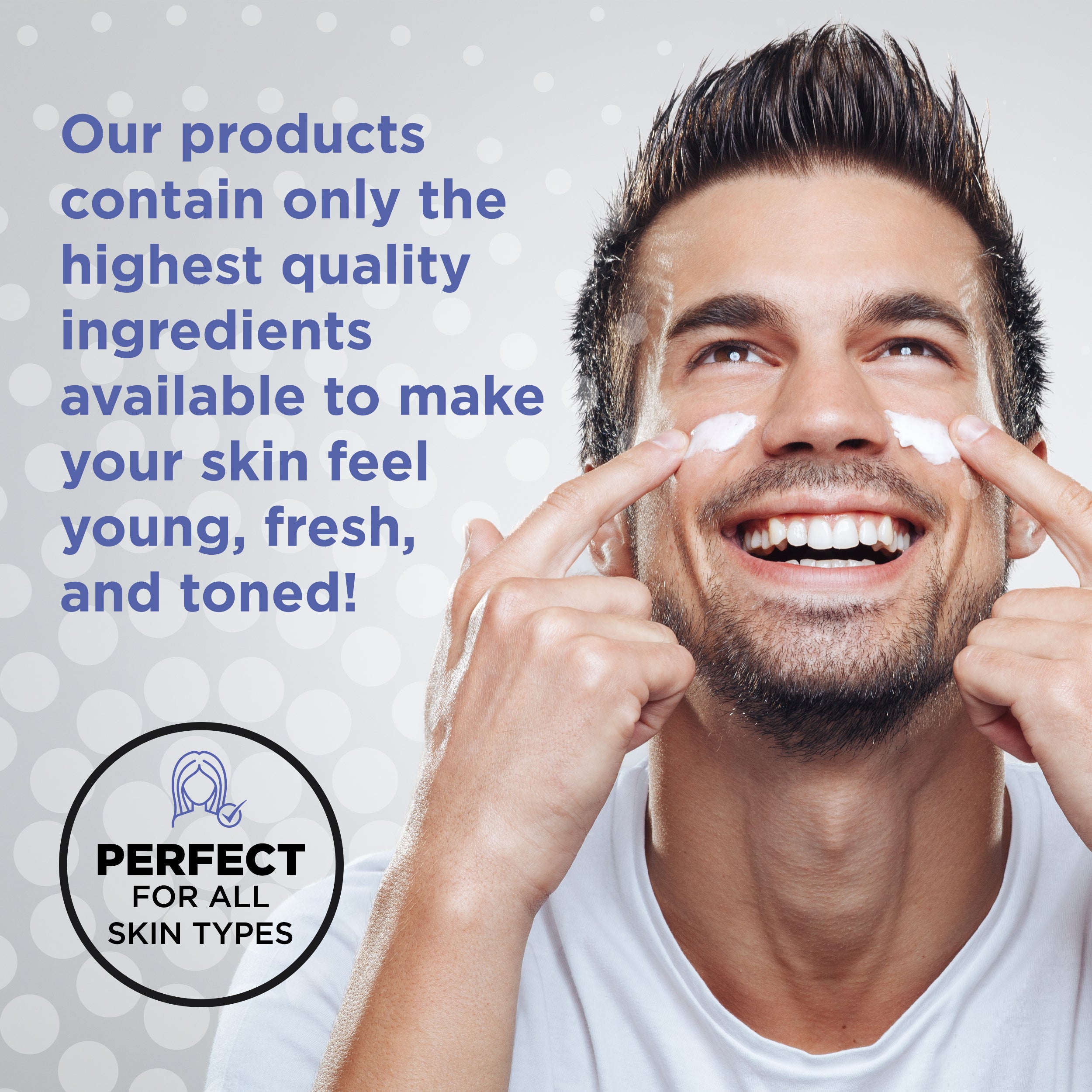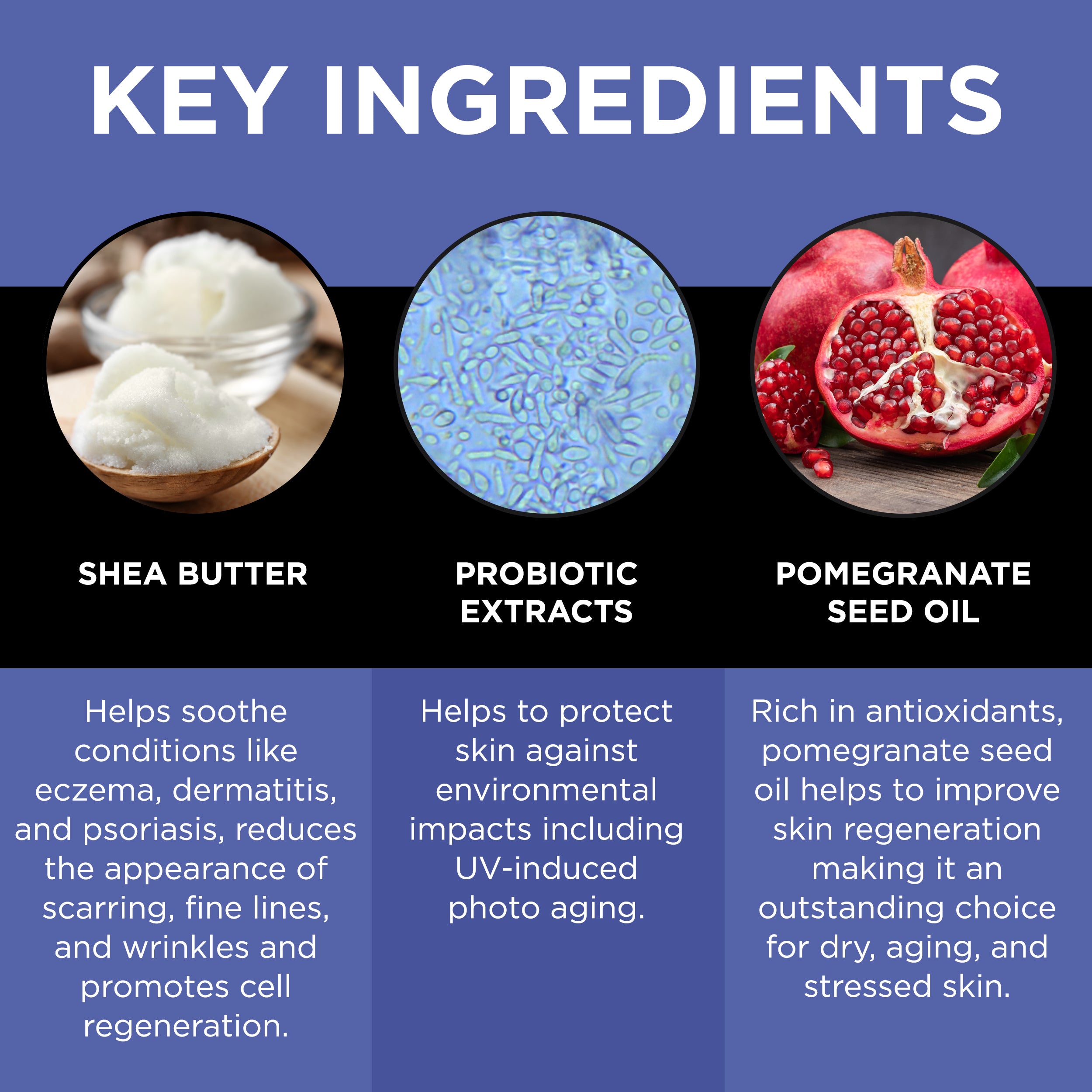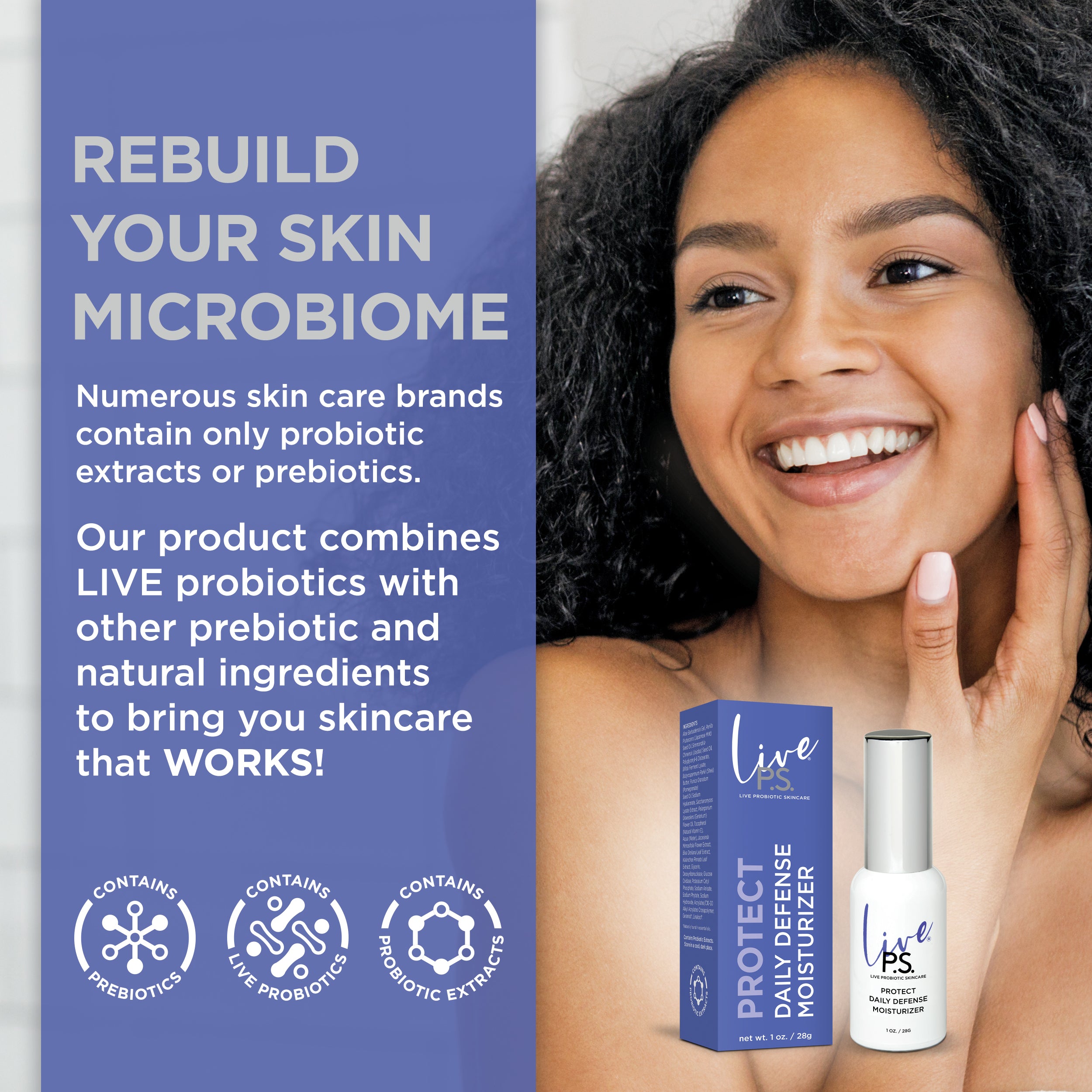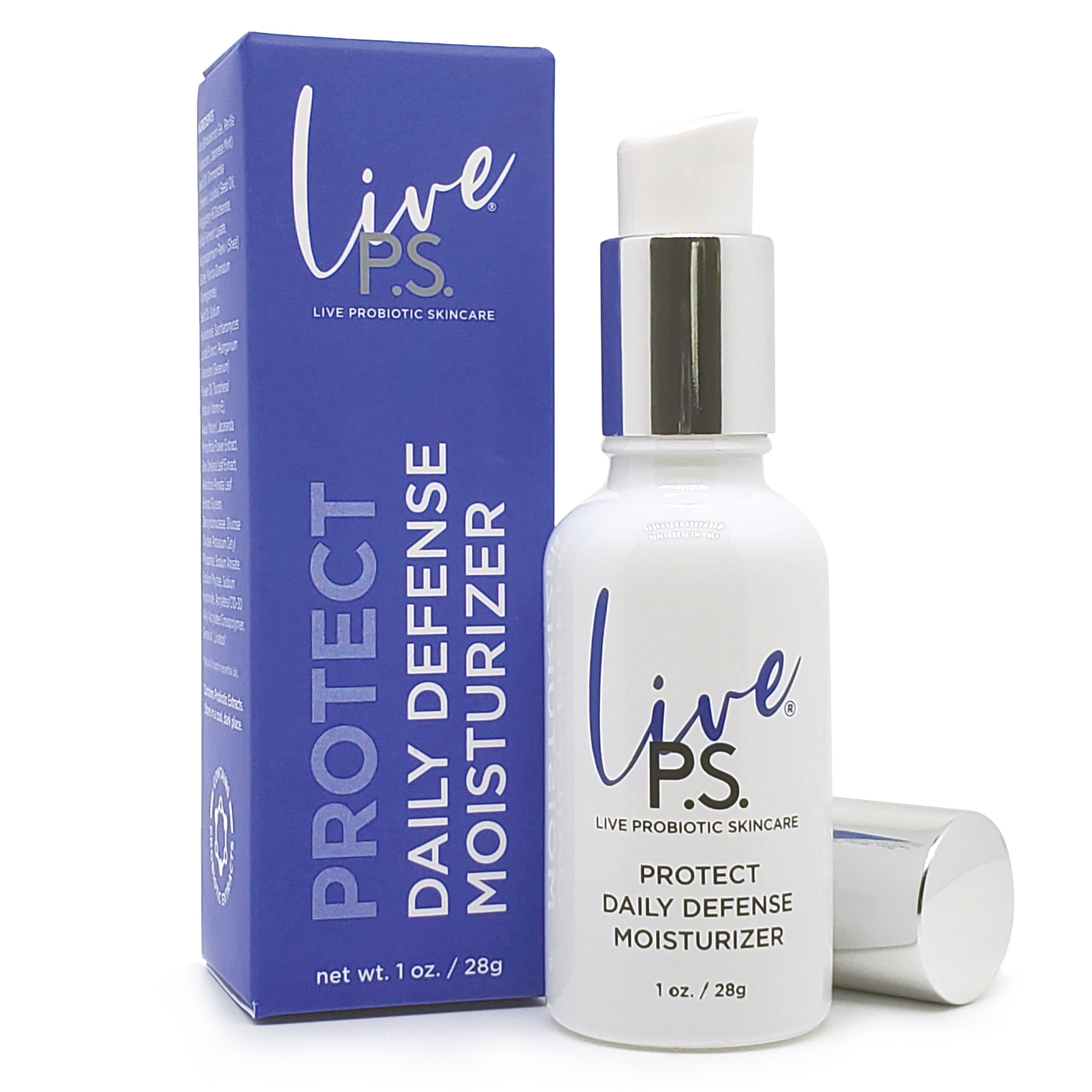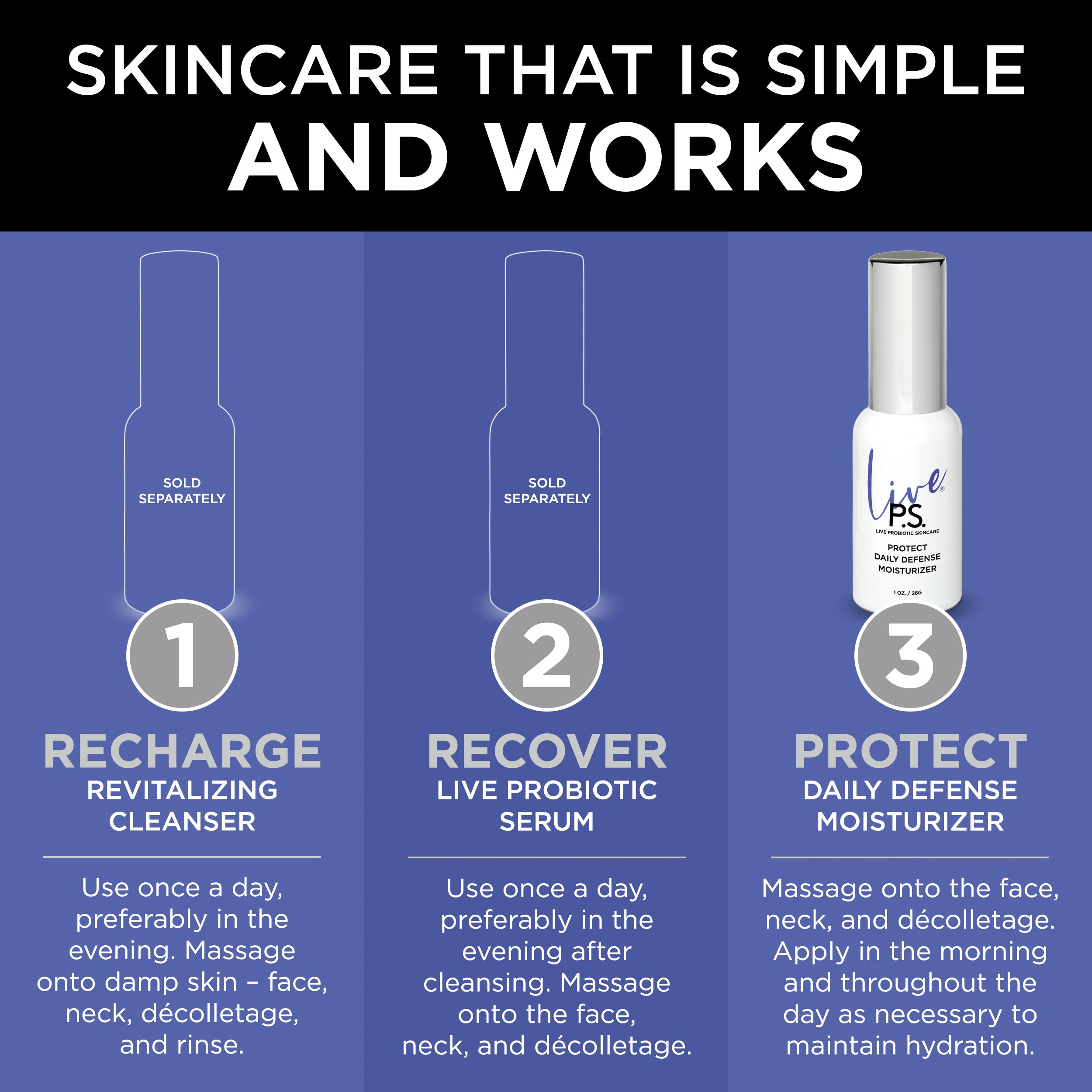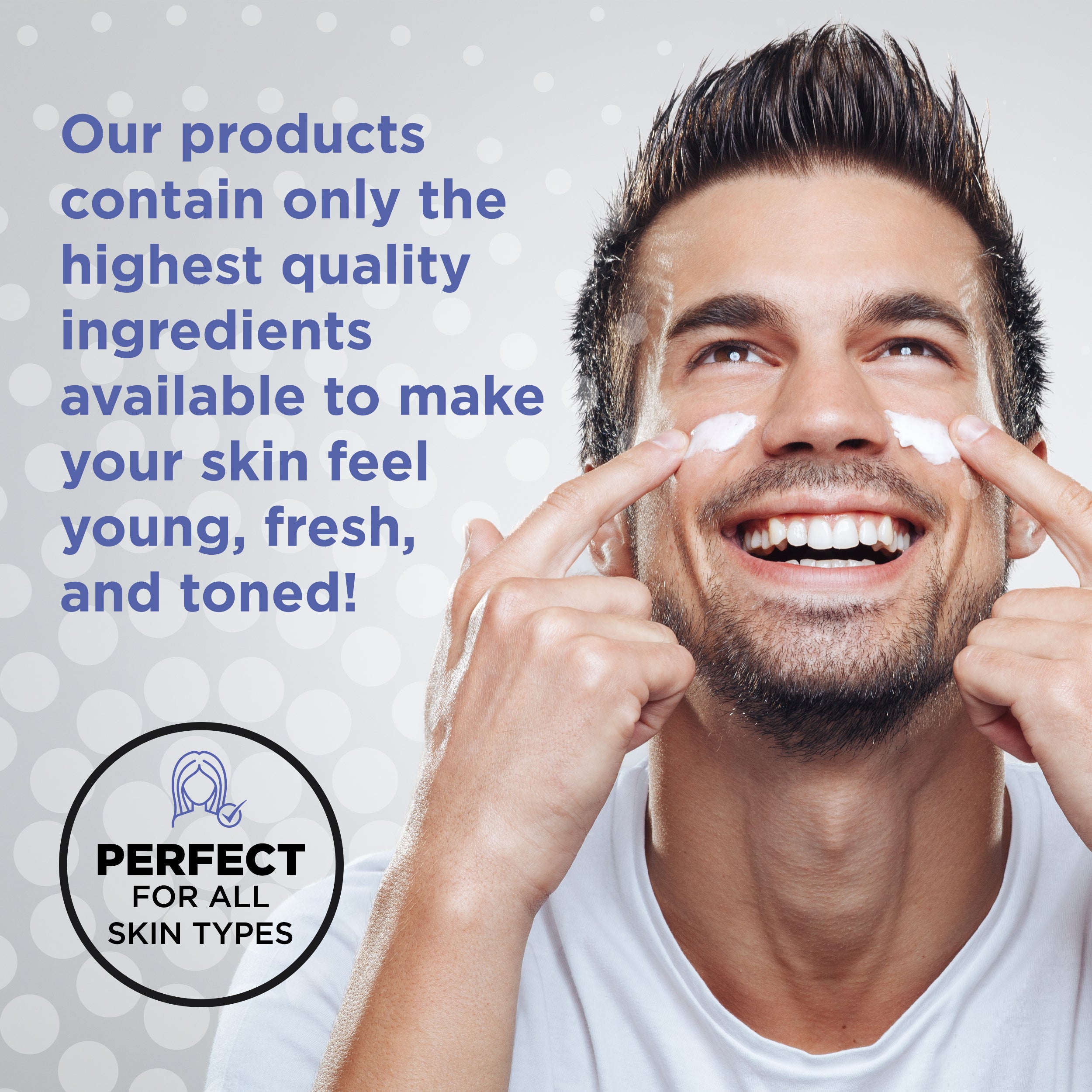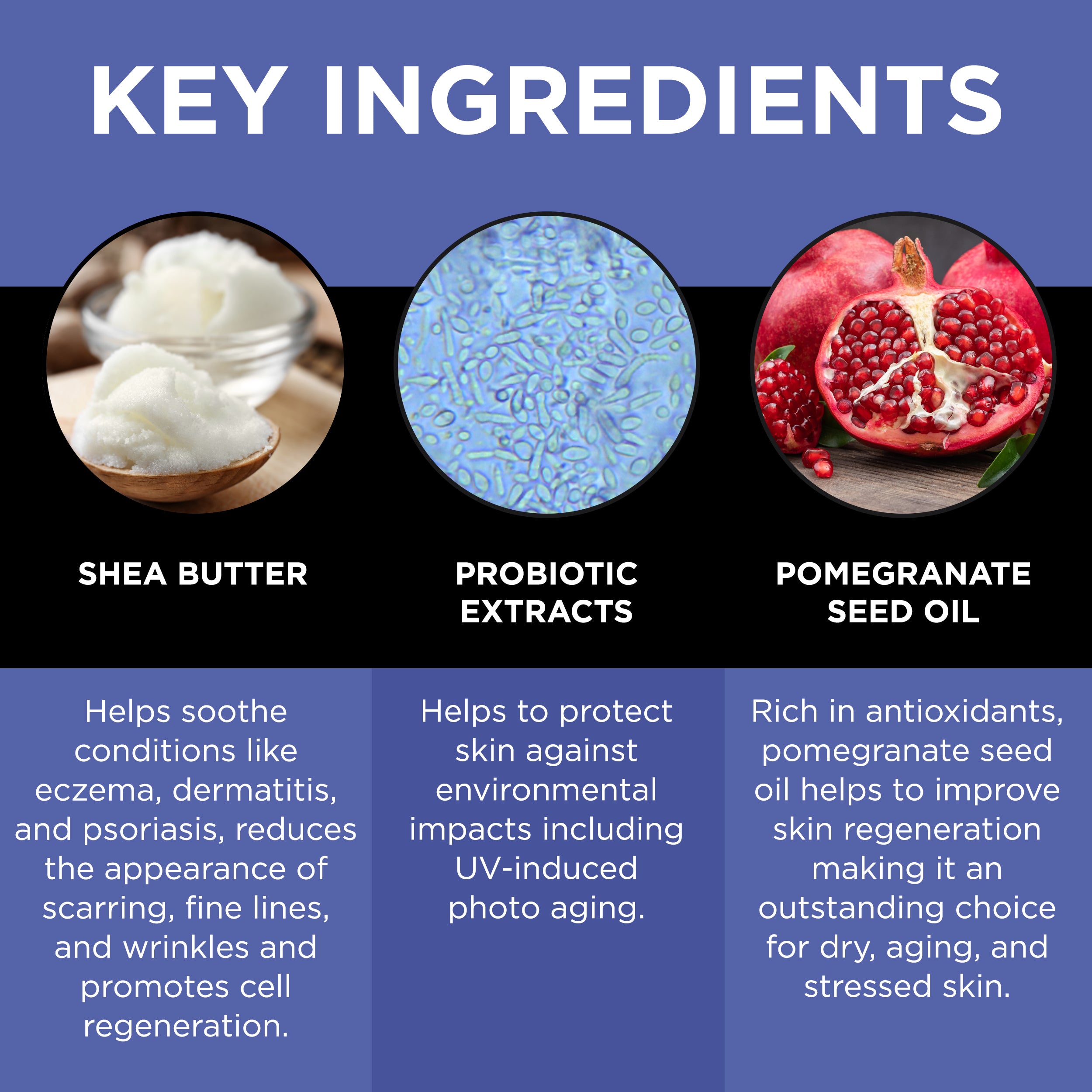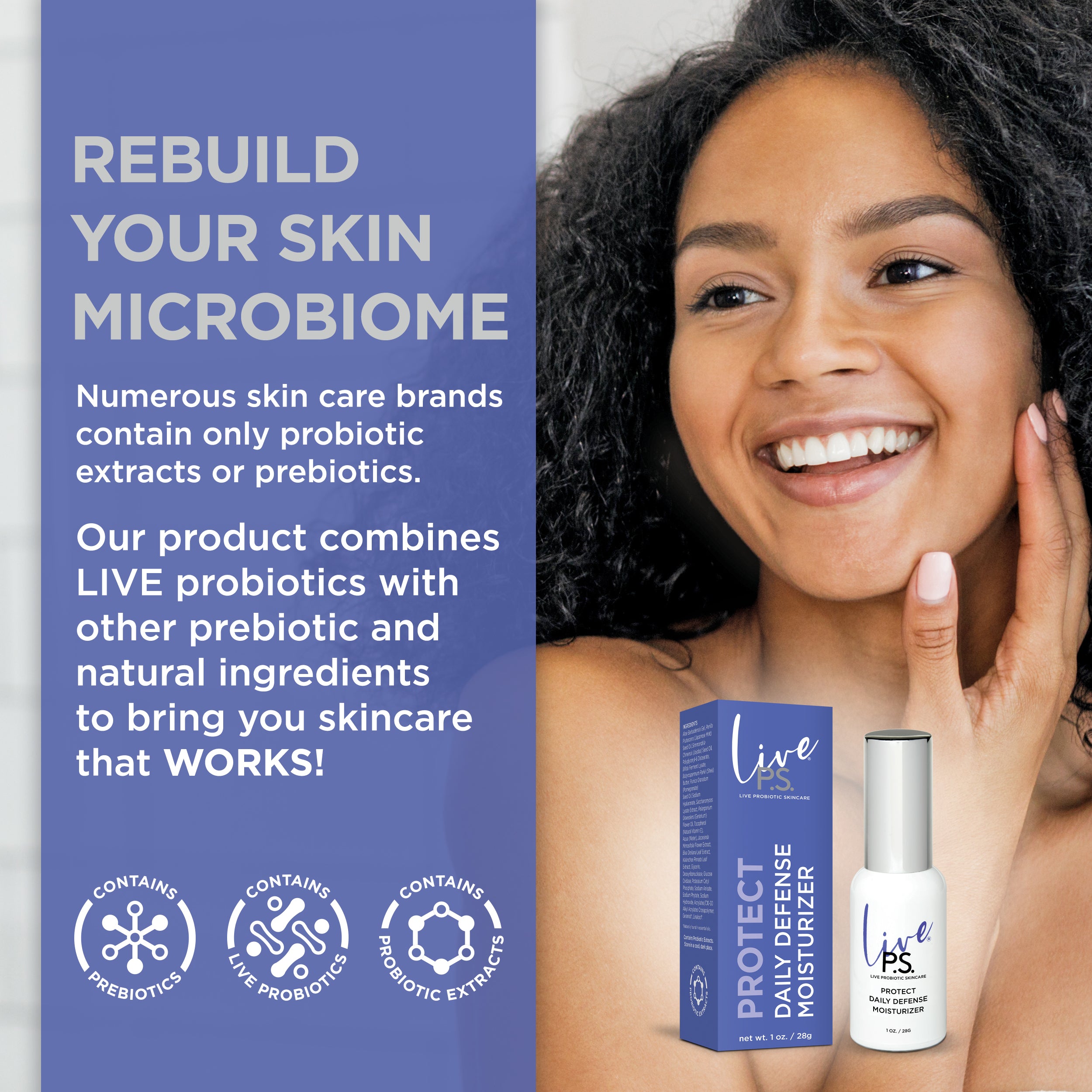 Live P.S. - Protect Daily Defense Moisturizer
An antioxidant rich, brightening moisturizer ideal for all skin types.
A soothing antioxidant rich complex that helps replenish the skin microbiome. Packed with vitamin D3, hyaluronic acid, and vitamin C, Live P.S.® Daily Defense Moisturizer helps hydrate and plump the skin. 
Live P.S.® Protect Daily Defense Moisturizer:
Nourishes and protects the skin barrier with prebiotics and probiotic extracts
Plumps and hydrates the skin
Brightens and illuminates
Our moisturizer ingredients are plant-based, ECO-CERT (whenever possible), certified microbiome-friendly, free of toxins and allergens, paraben-free, PEG-free, DEA-free, fragrance-free, gluten-free, non-comedogenic, and certified vegan. 
Dermatologist tested and approved for sensitive skin.
Size: 1 oz. / 28g
OR