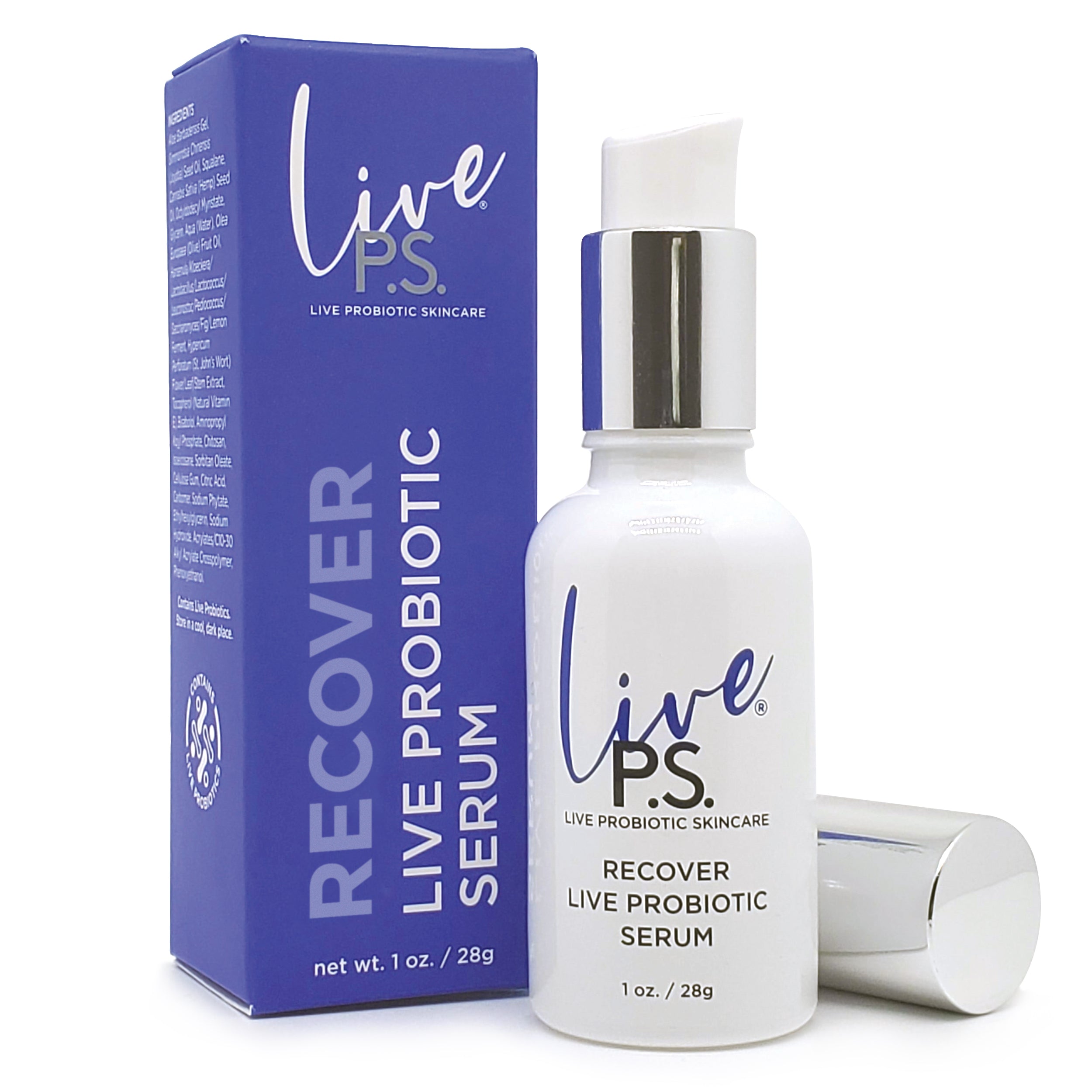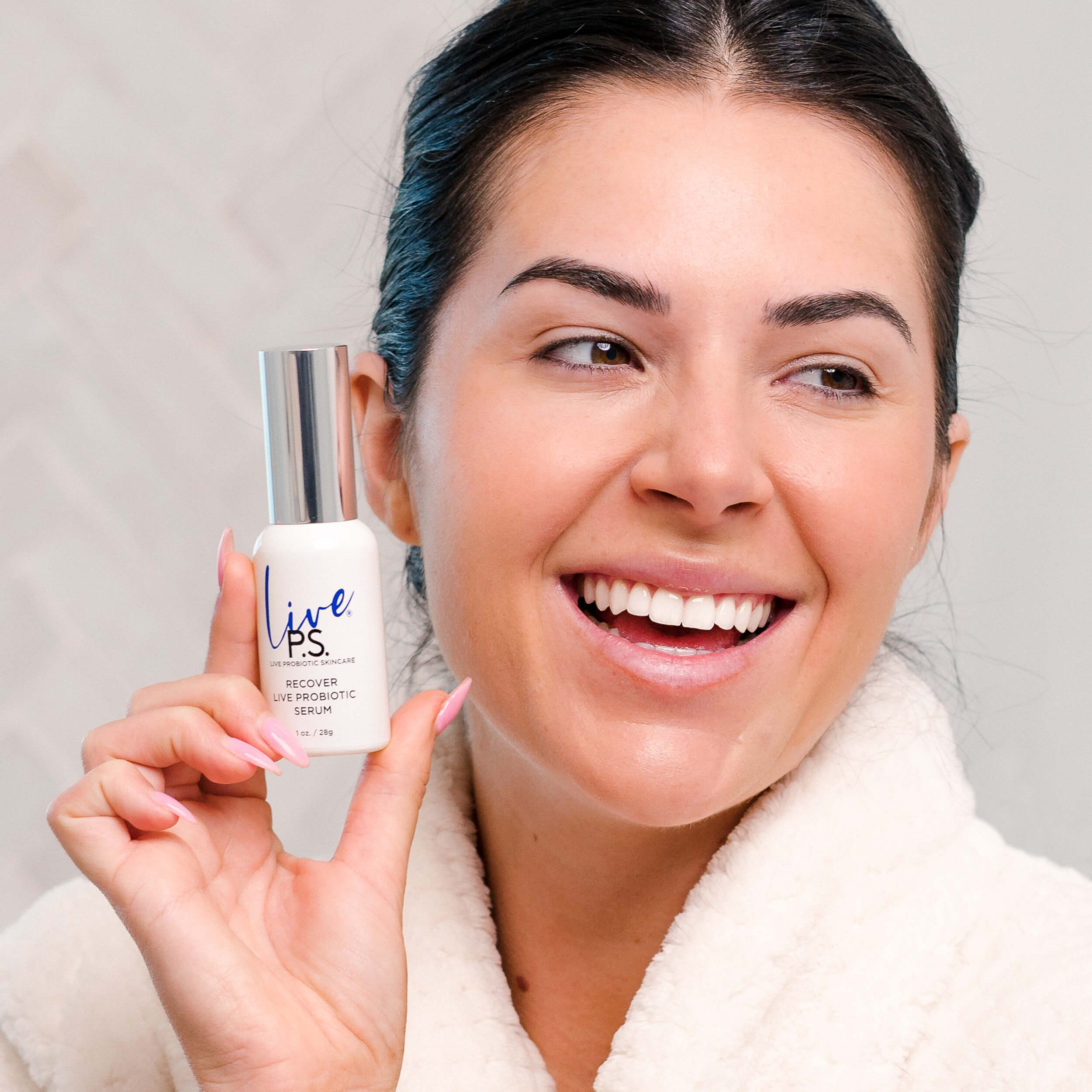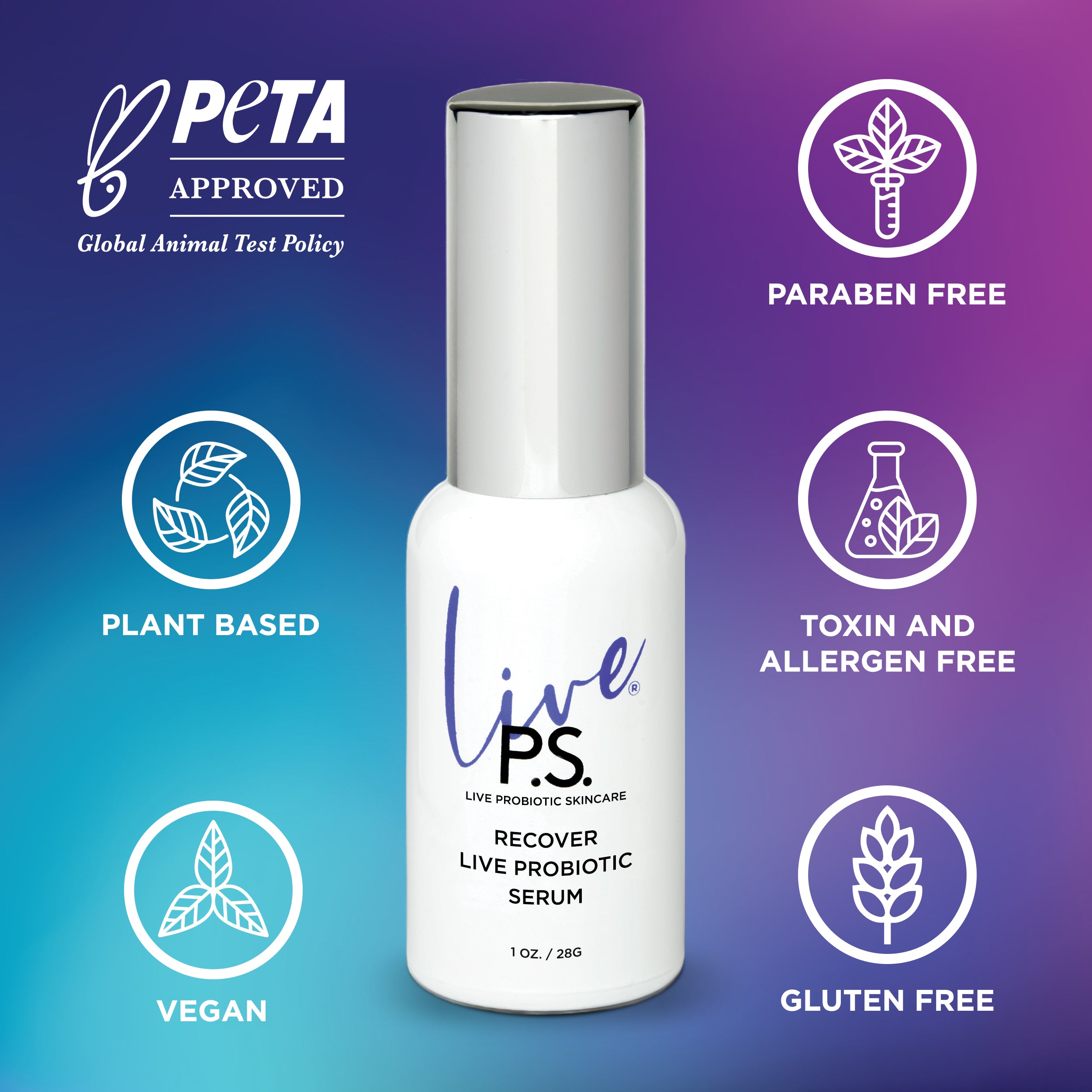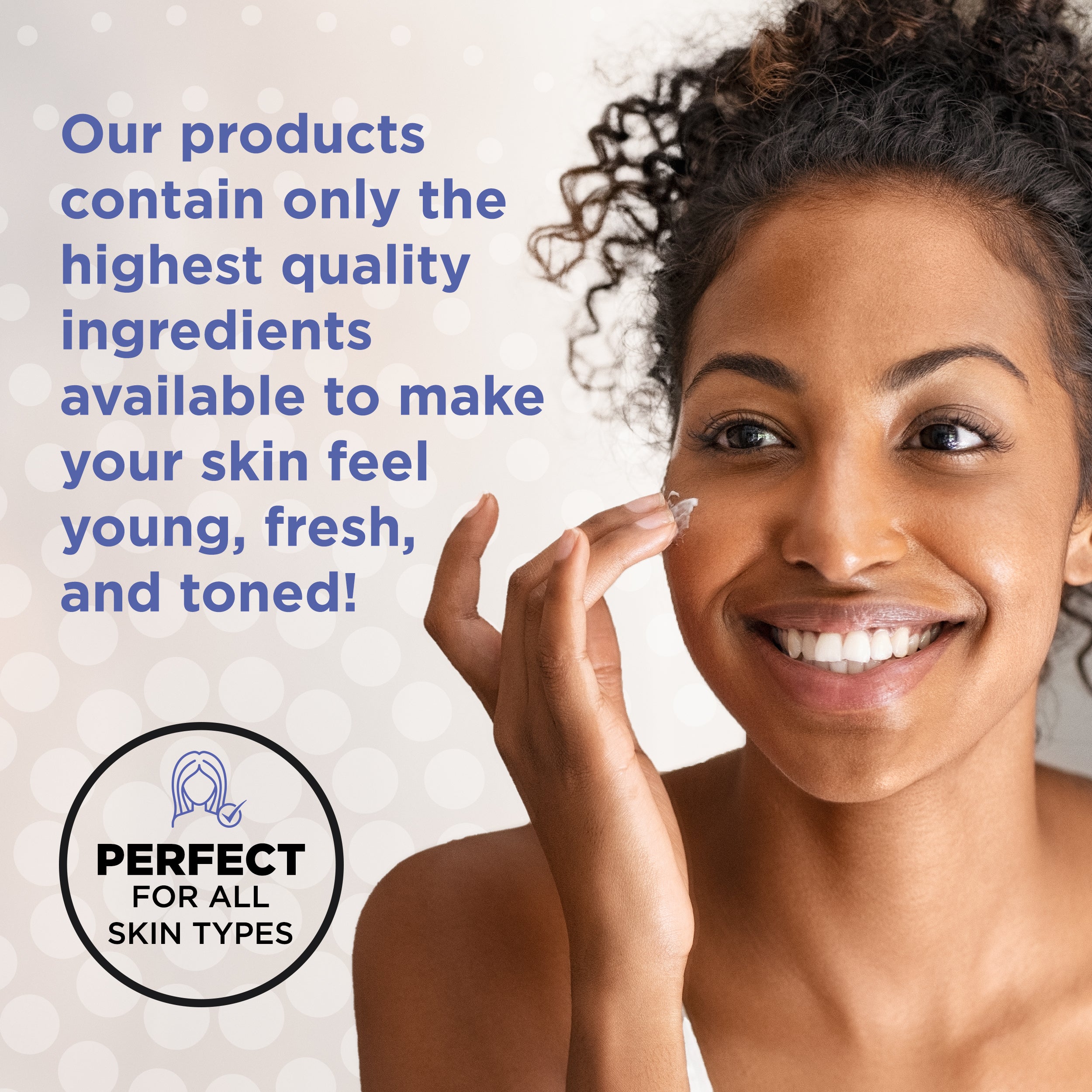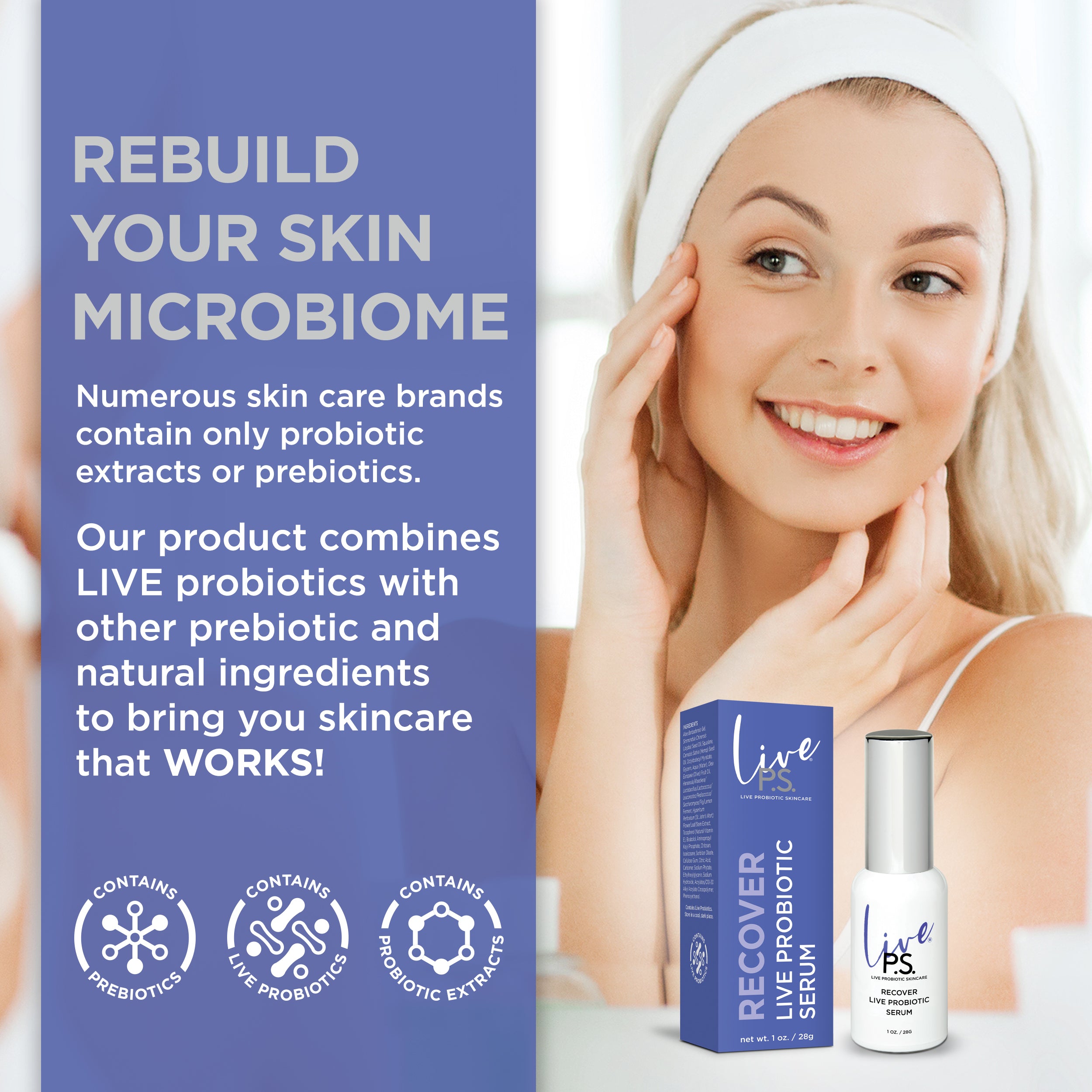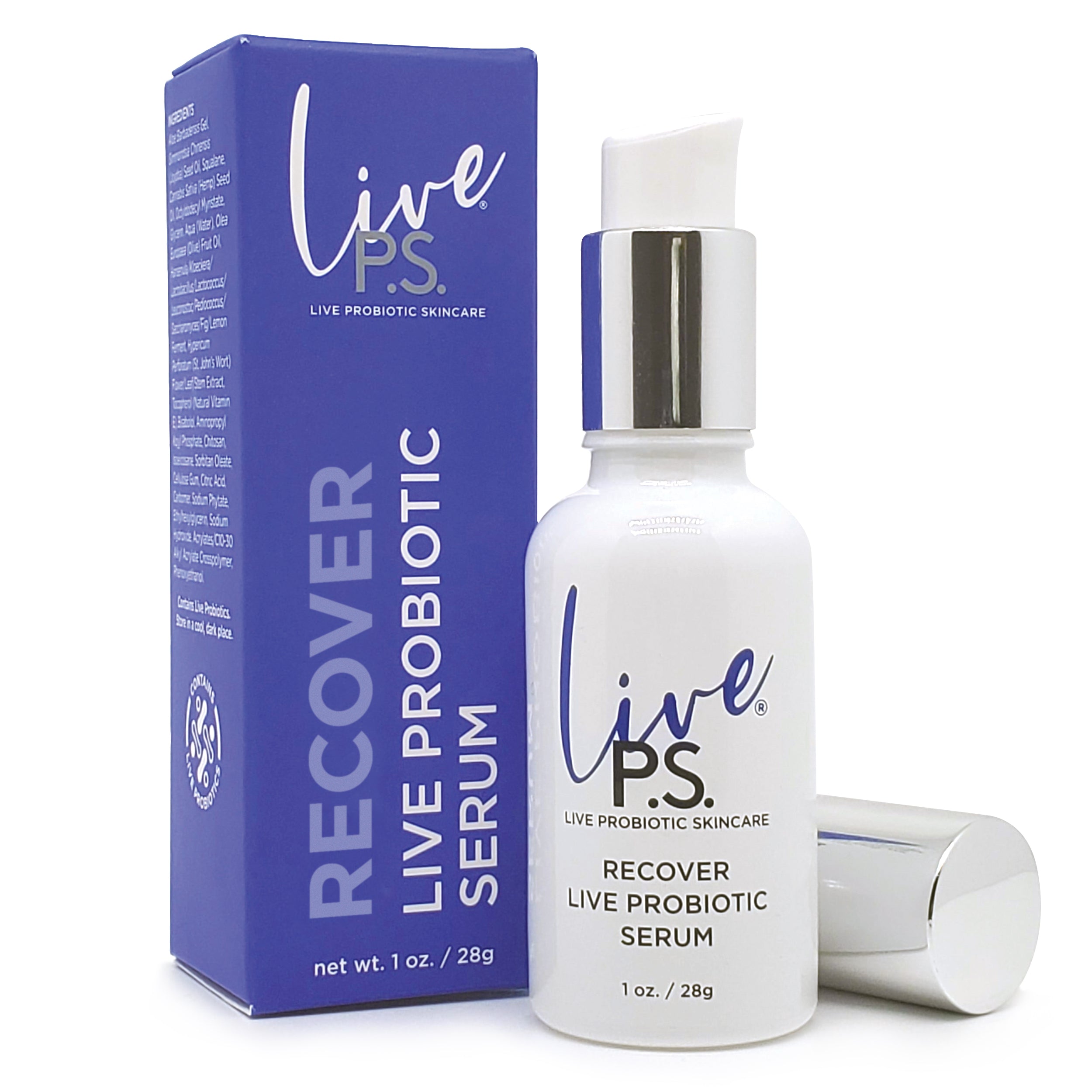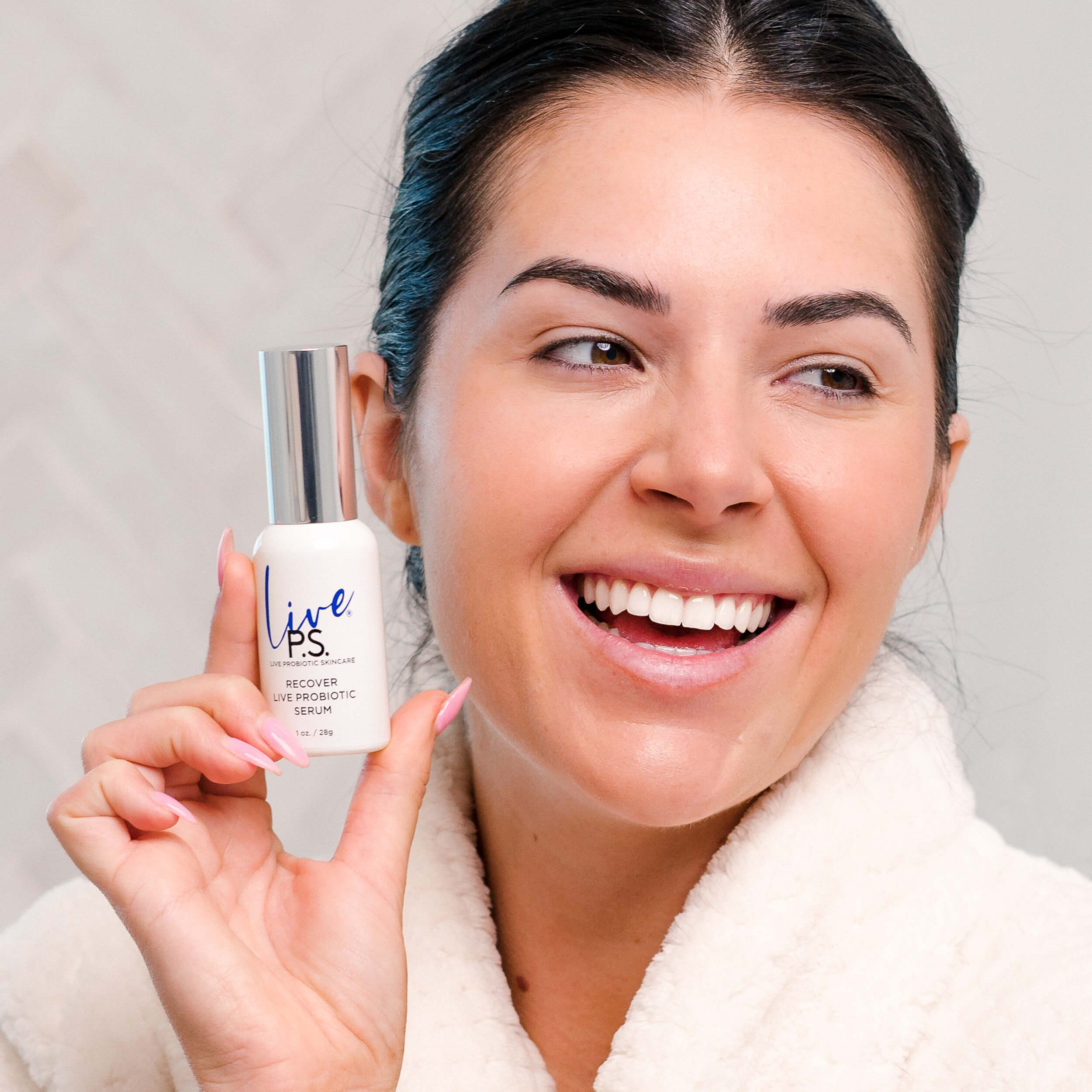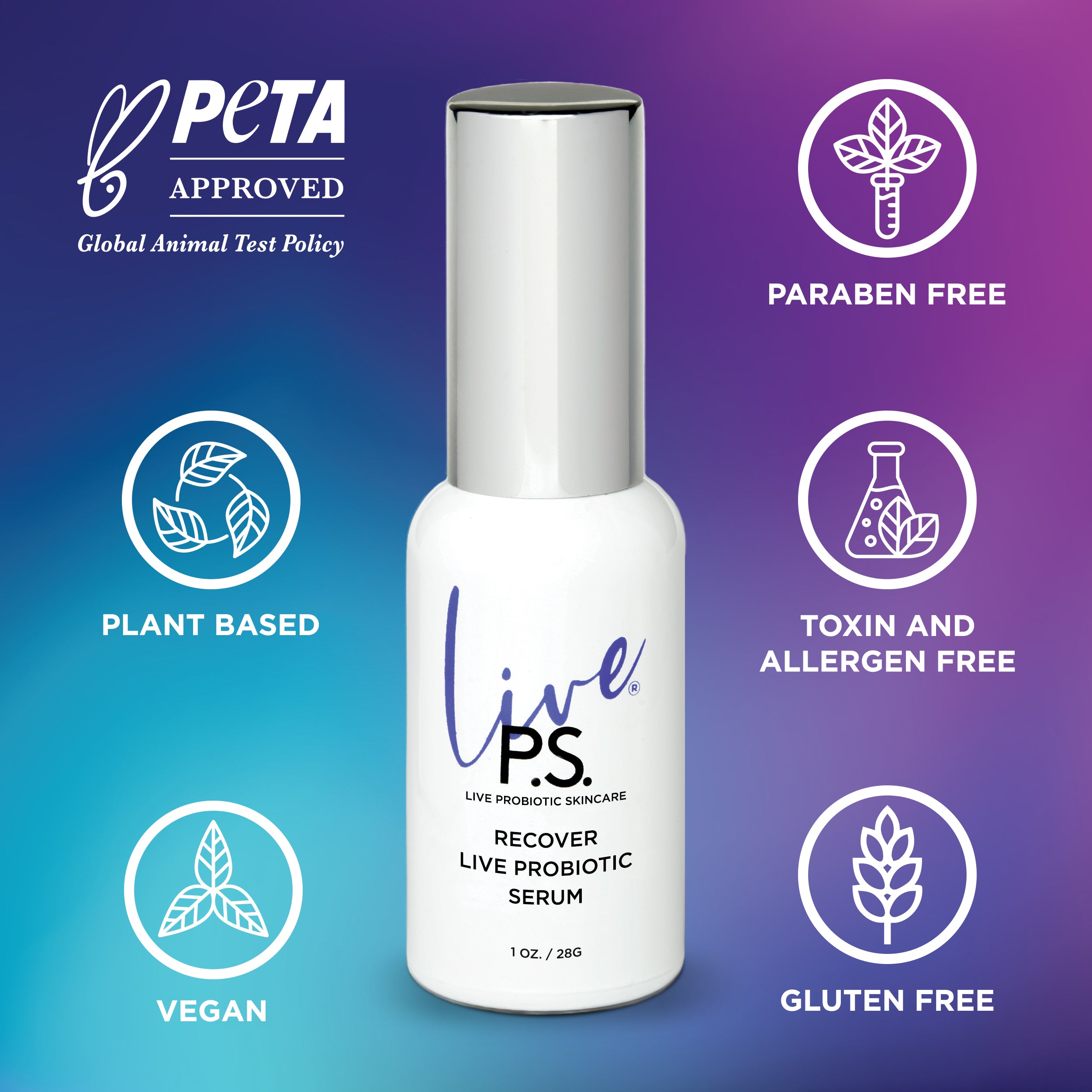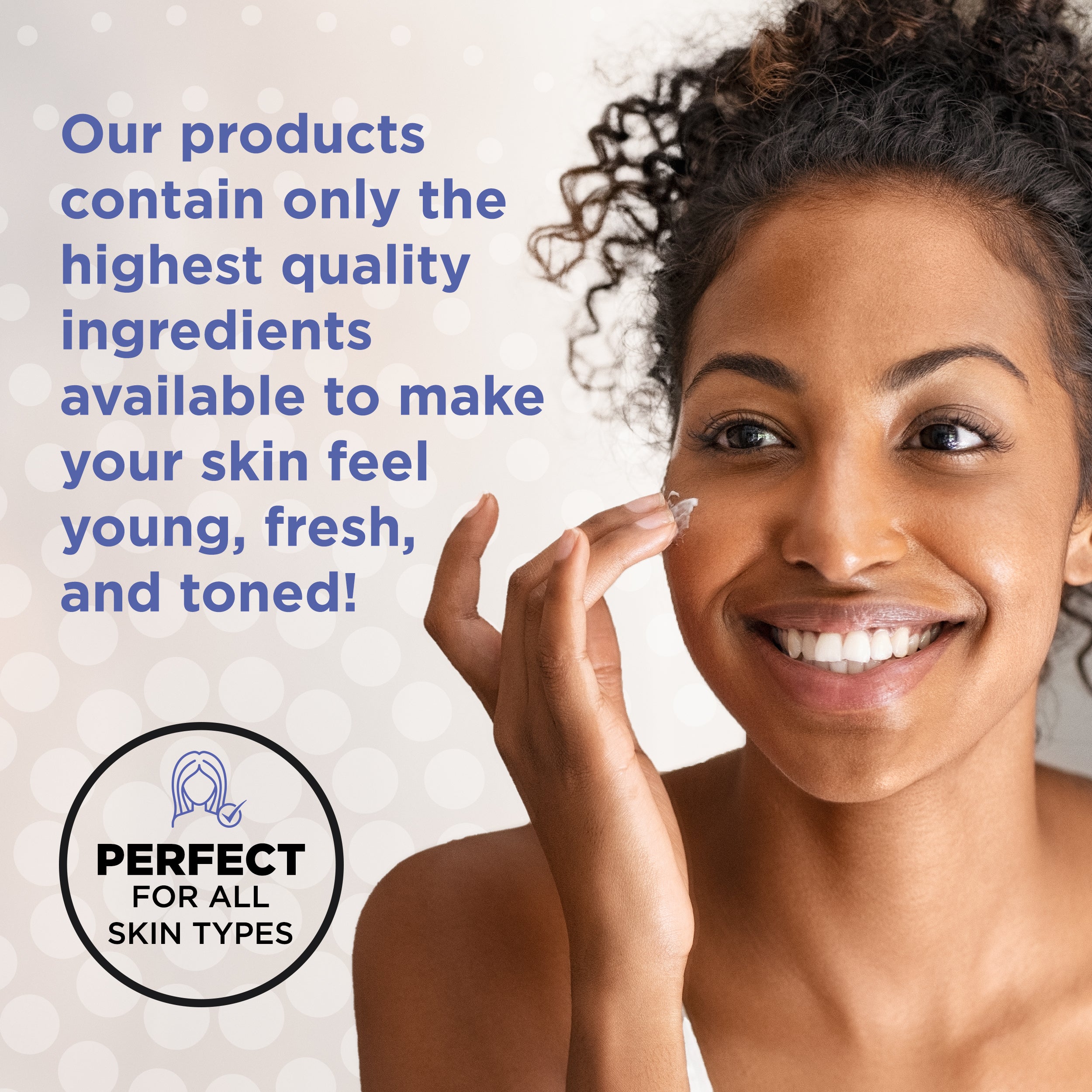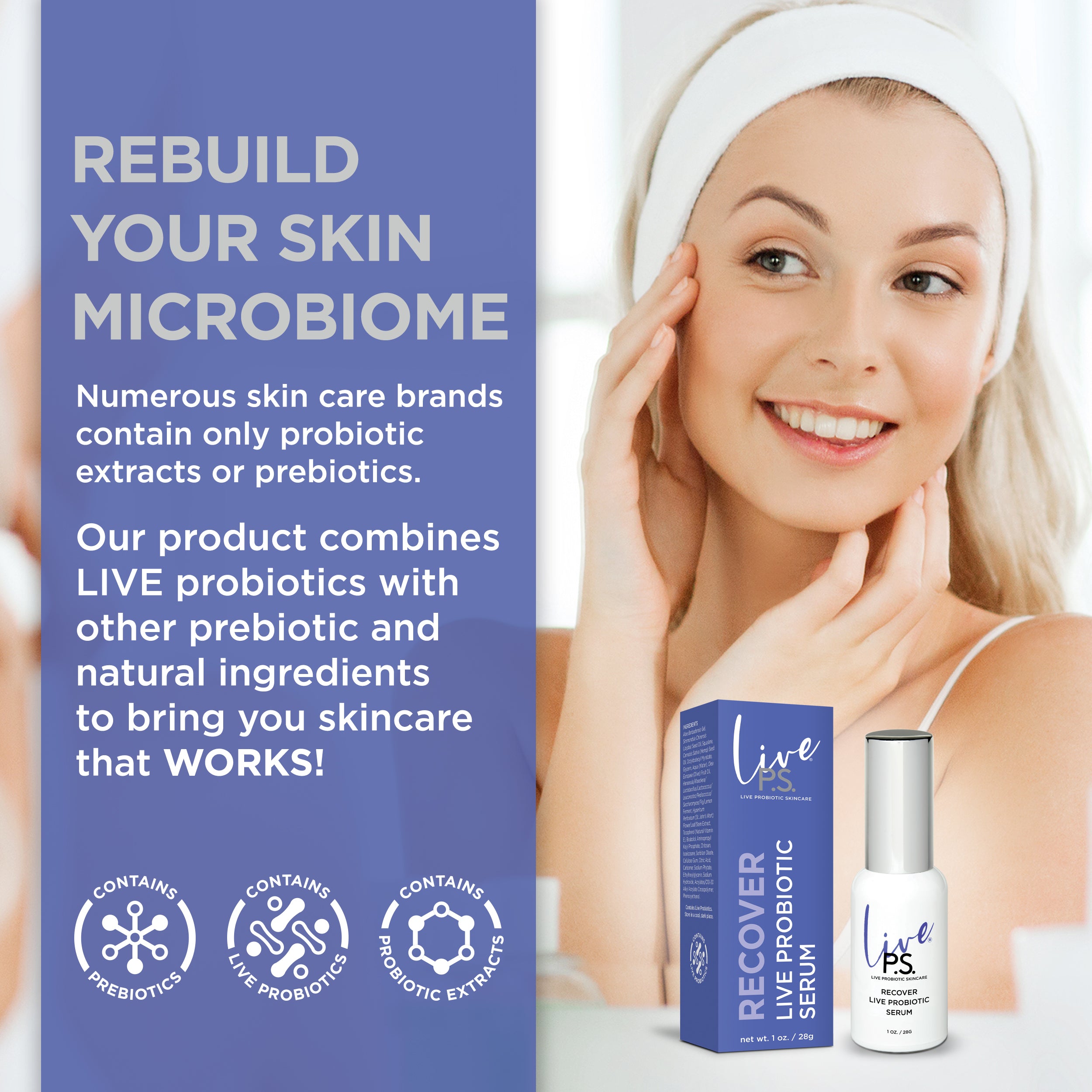 Live P.S. - Recover Live Probiotic Serum
A recovery and replenishment probiotic serum for bright and balanced skin for all skin types.
A potent probiotic serum formulated with LIVE probiotics that works with the skin microbiome to produce the much-needed postbiotics for a healthy skin barrier such as vitamins (retinol), AHA, BHA, PHA, minerals, and peptides.
Live P.S.® Recovery Live Probiotic Serum Helps:
Manage hydration levels
Reduce inflammation caused by skin concerns
Brighten and even skin tone and texture
Balance pH
Minimize the appearance of fine lines, wrinkles, and dark spots
Our probiotic serum ingredients are plant-based, ECO-CERT (whenever possible), certified microbiome-friendly, free of toxins and allergens, paraben-free, PEG-free, DEA-free, fragrance-free, gluten-free, non-comedogenic, and certified vegan.
Dermatologist tested and approved for sensitive skin.
Size: 1 oz. / 28g
OR