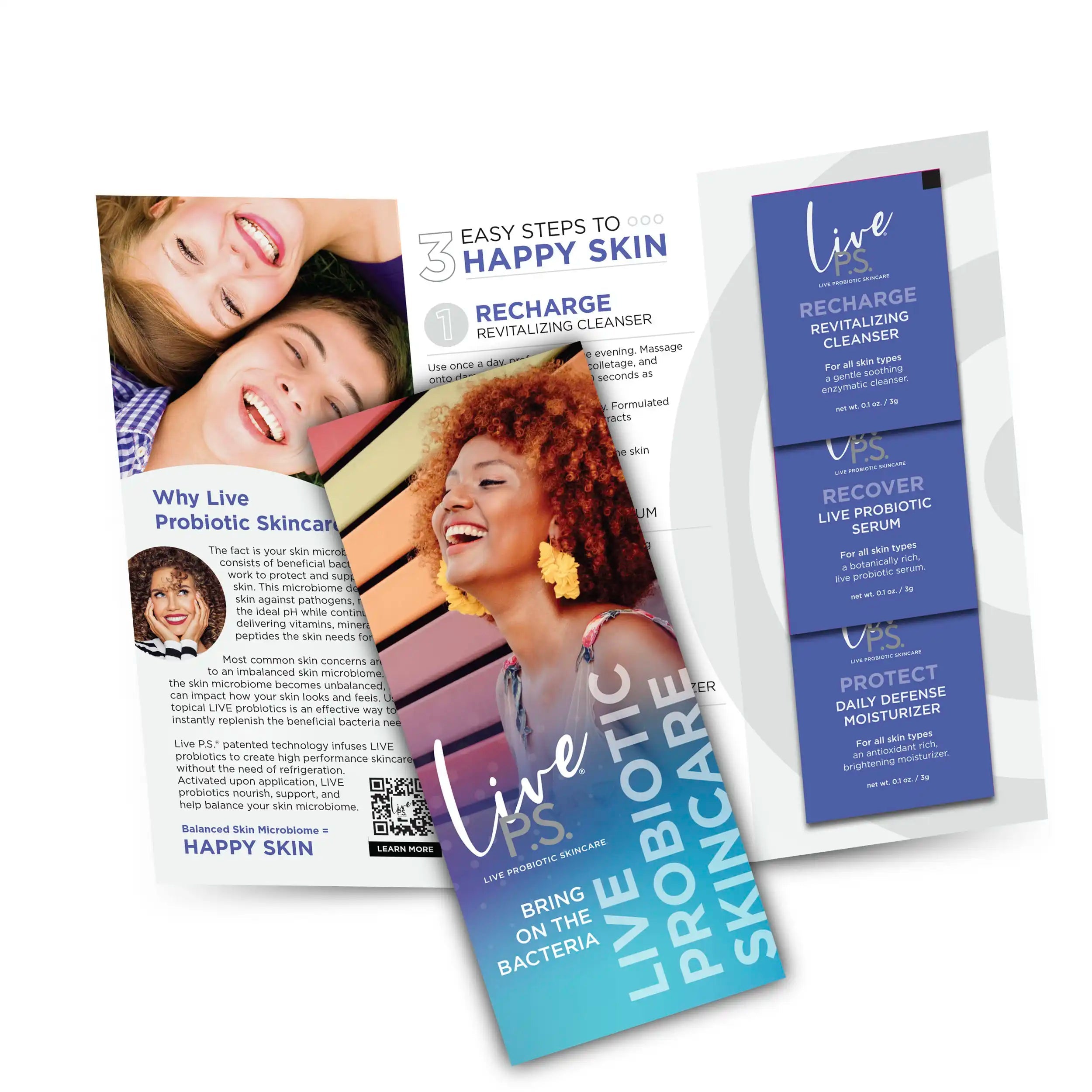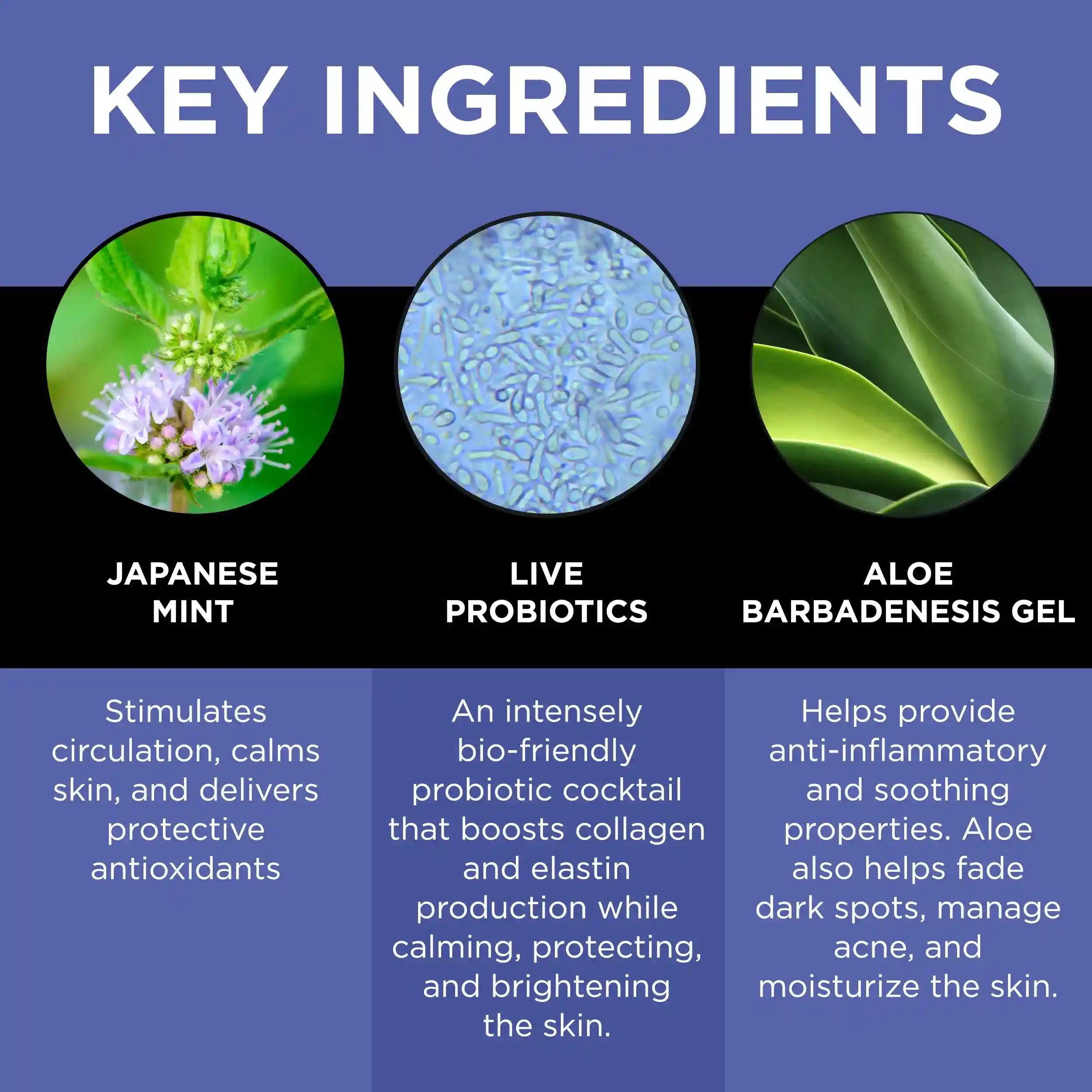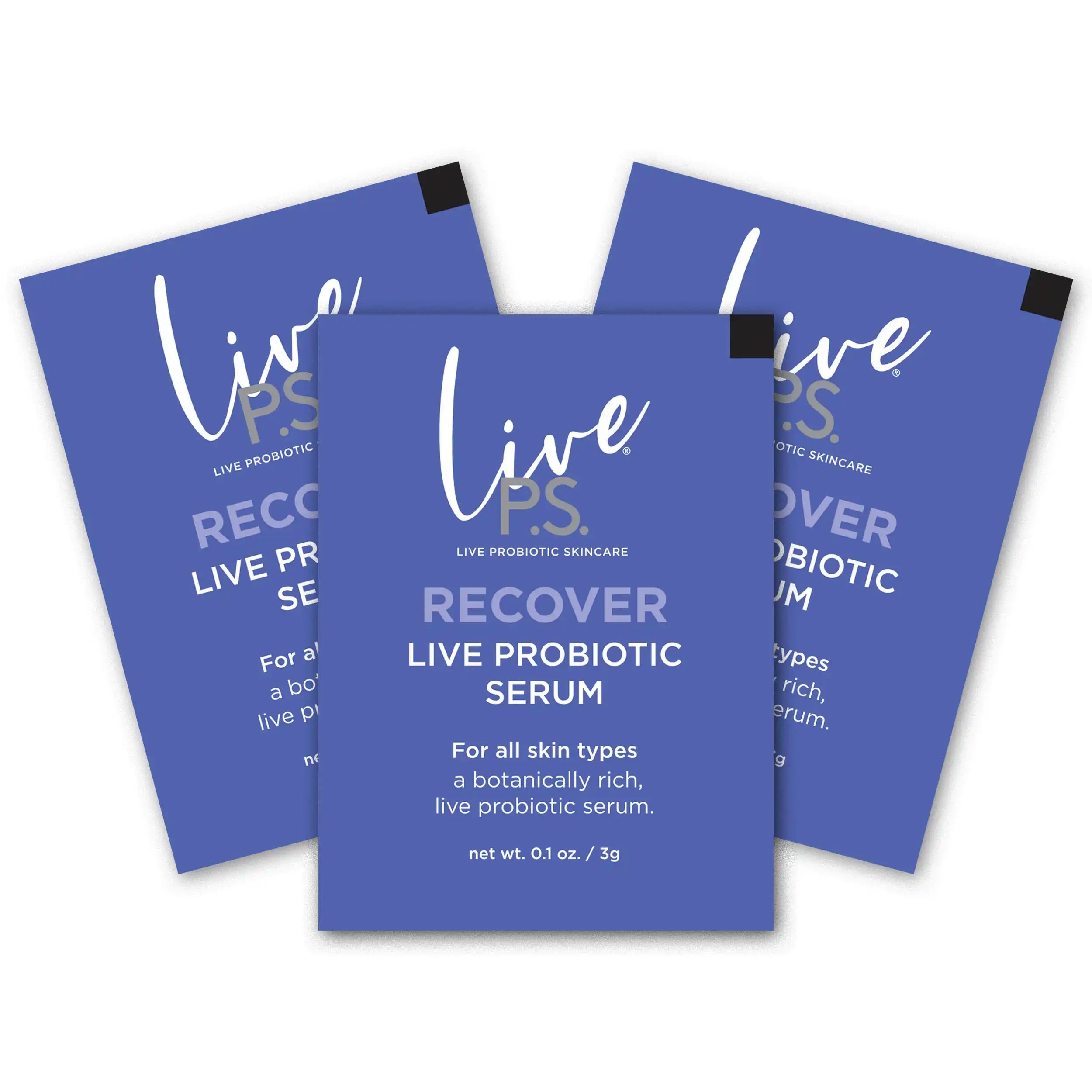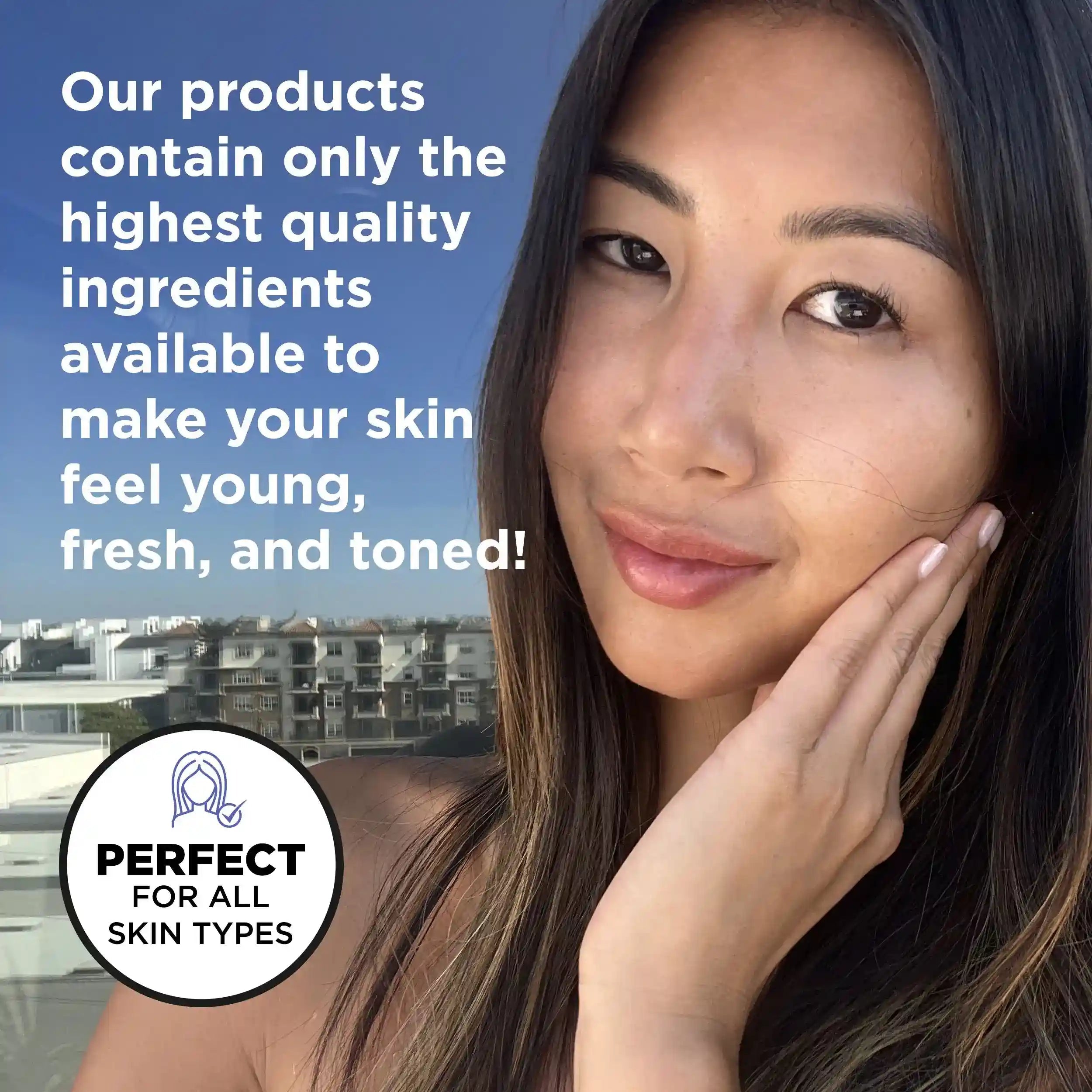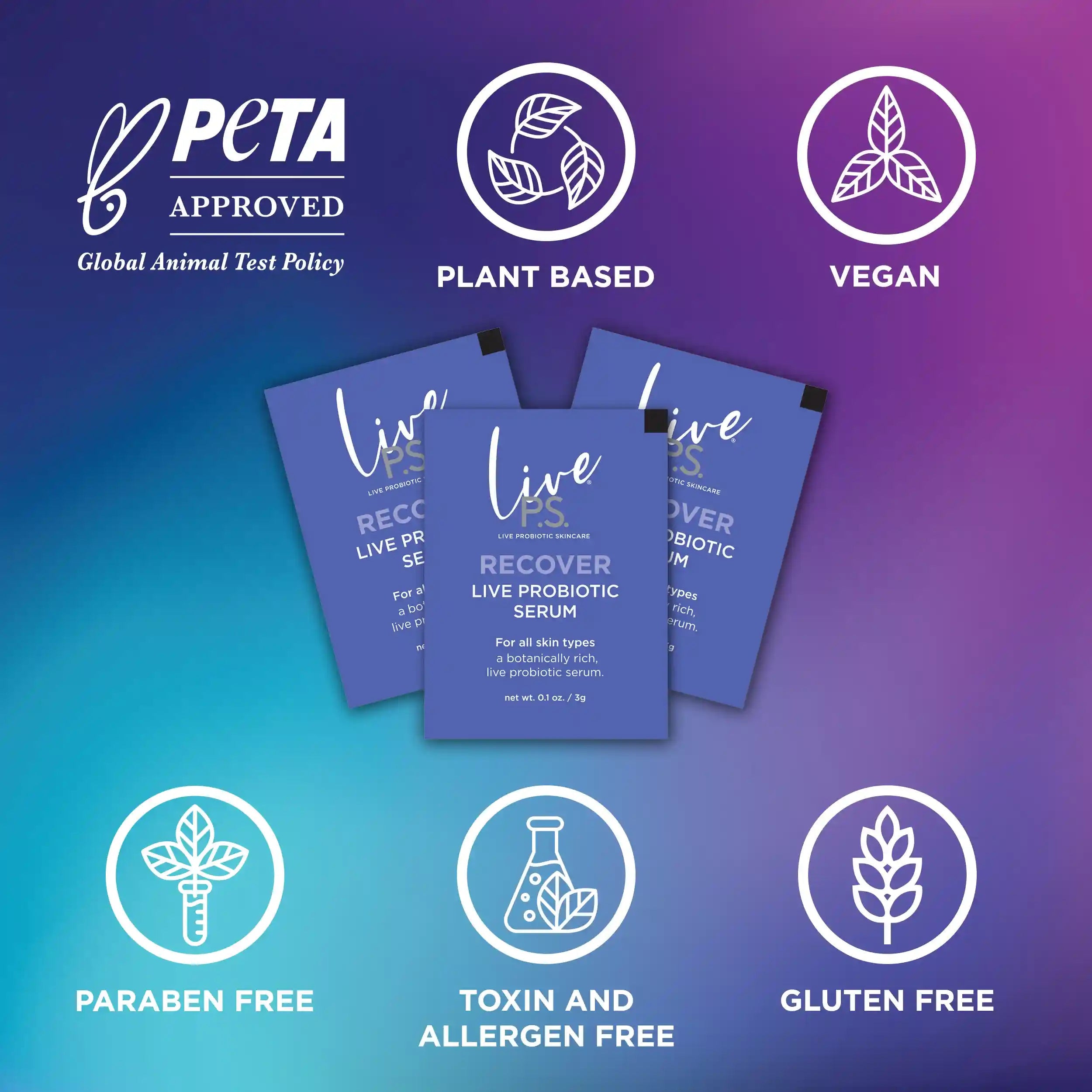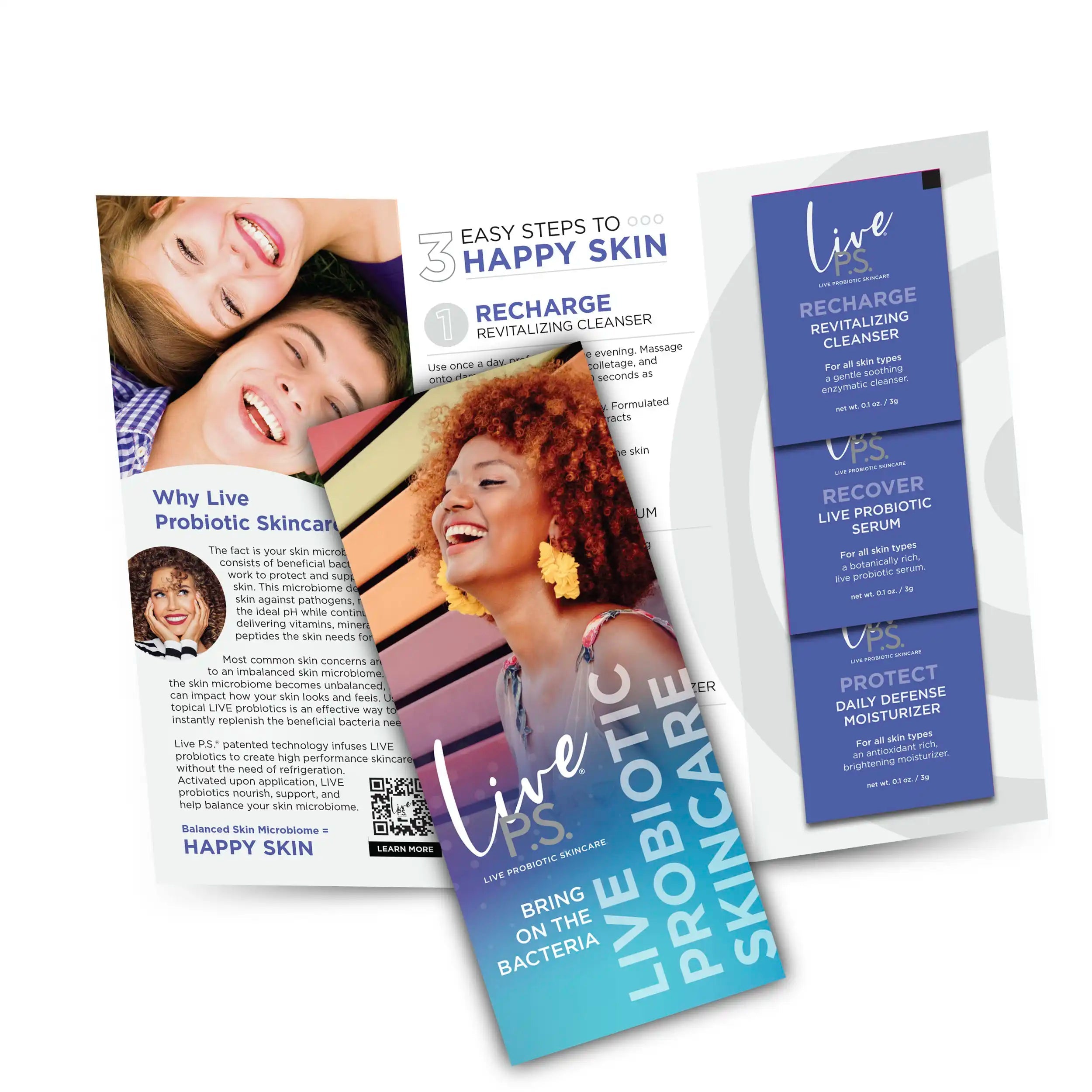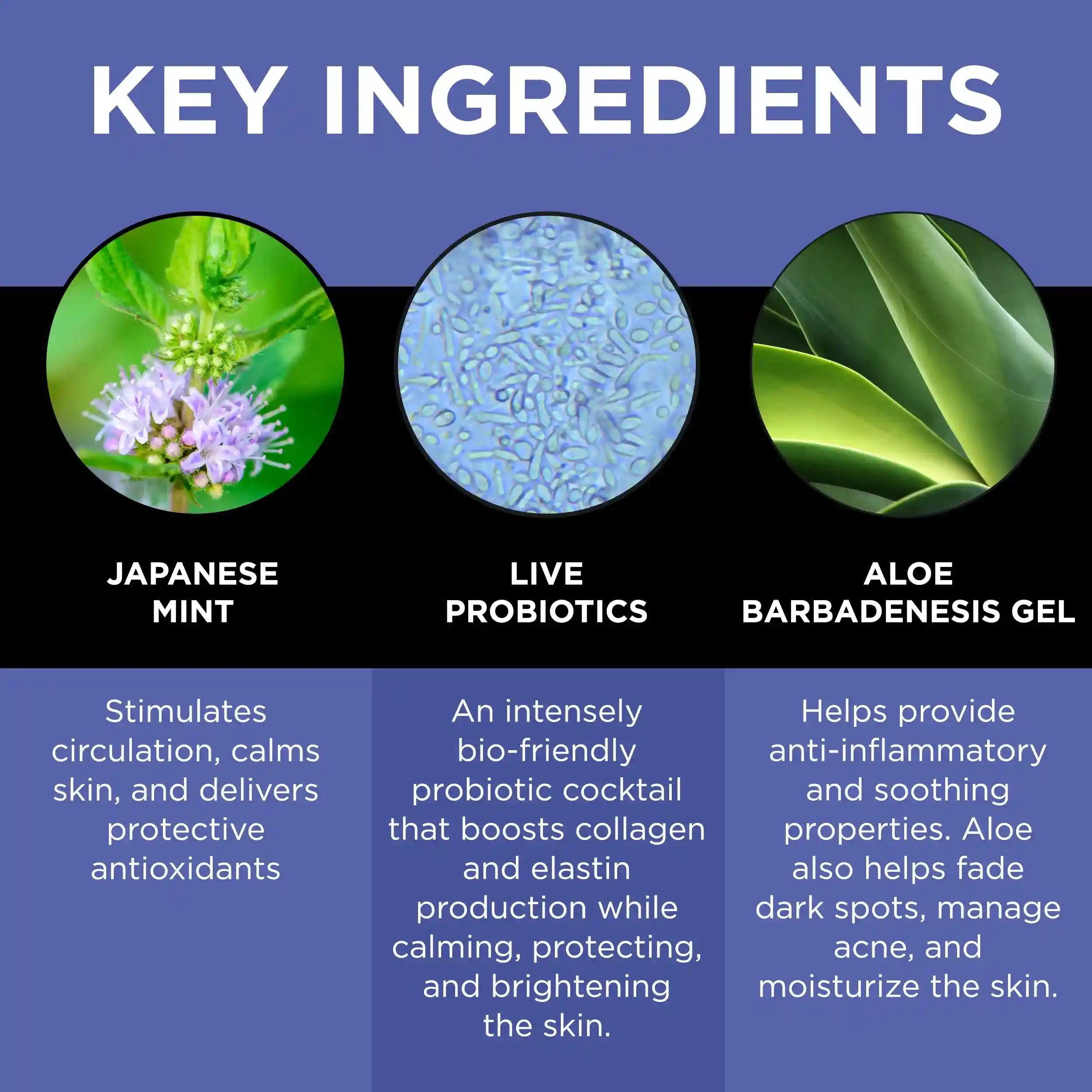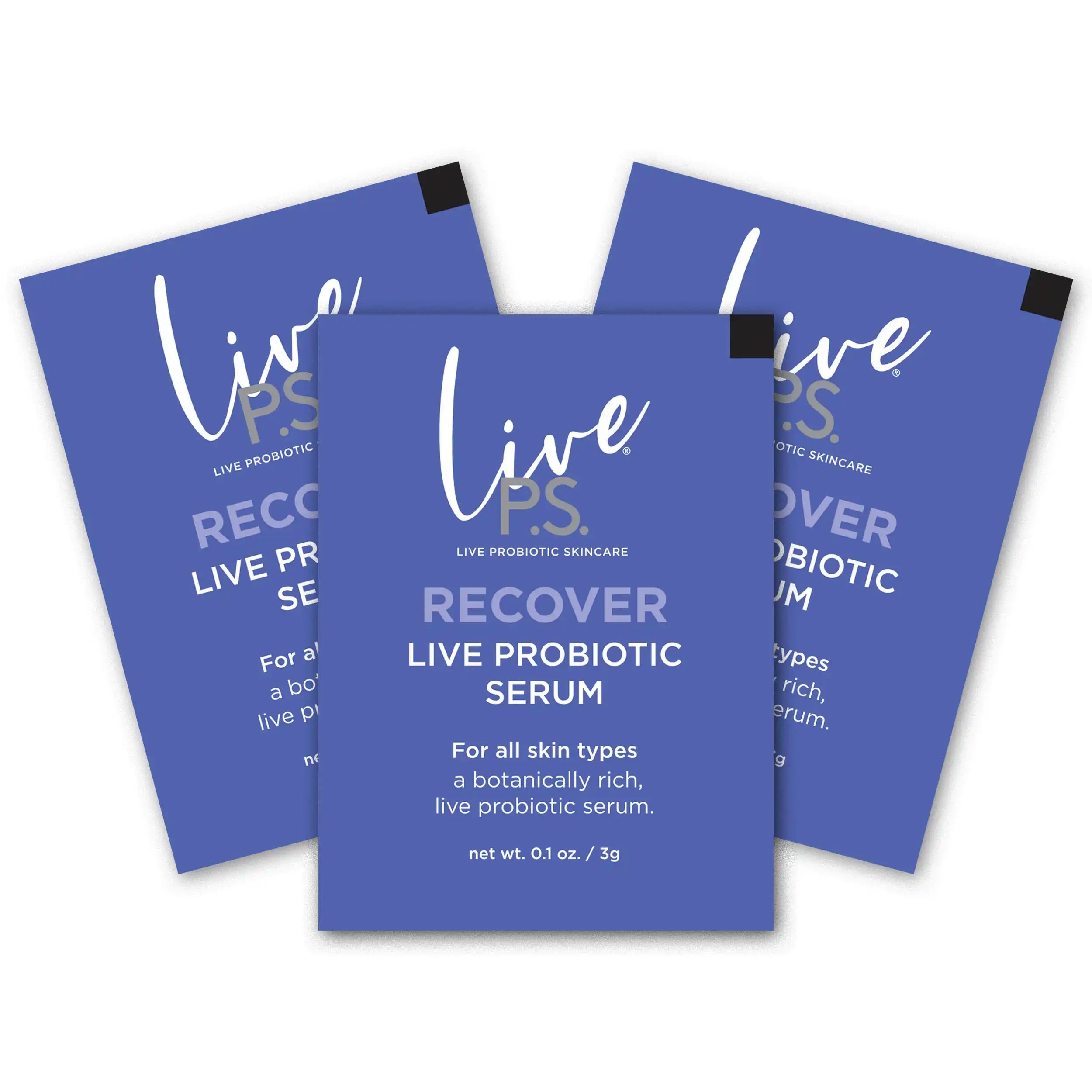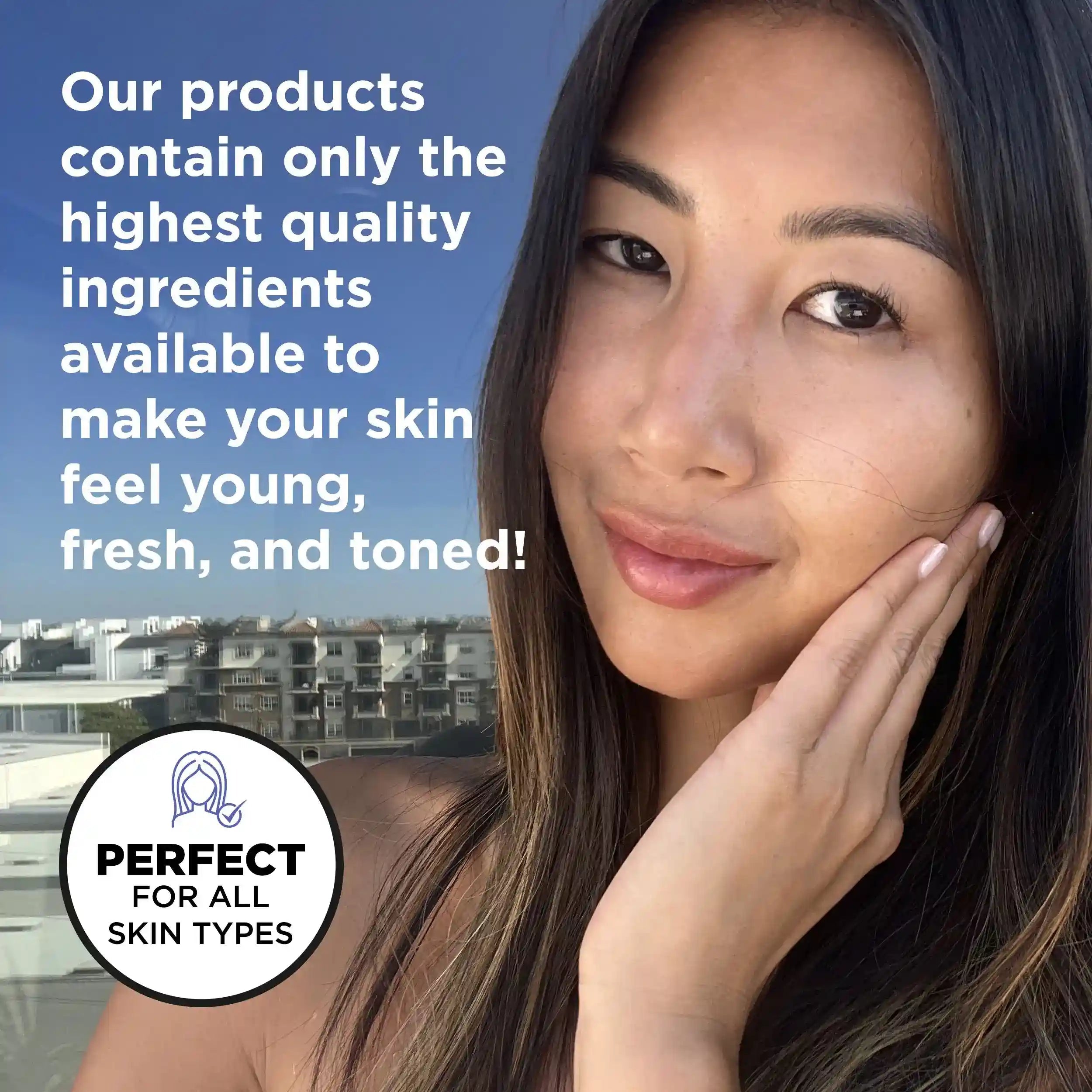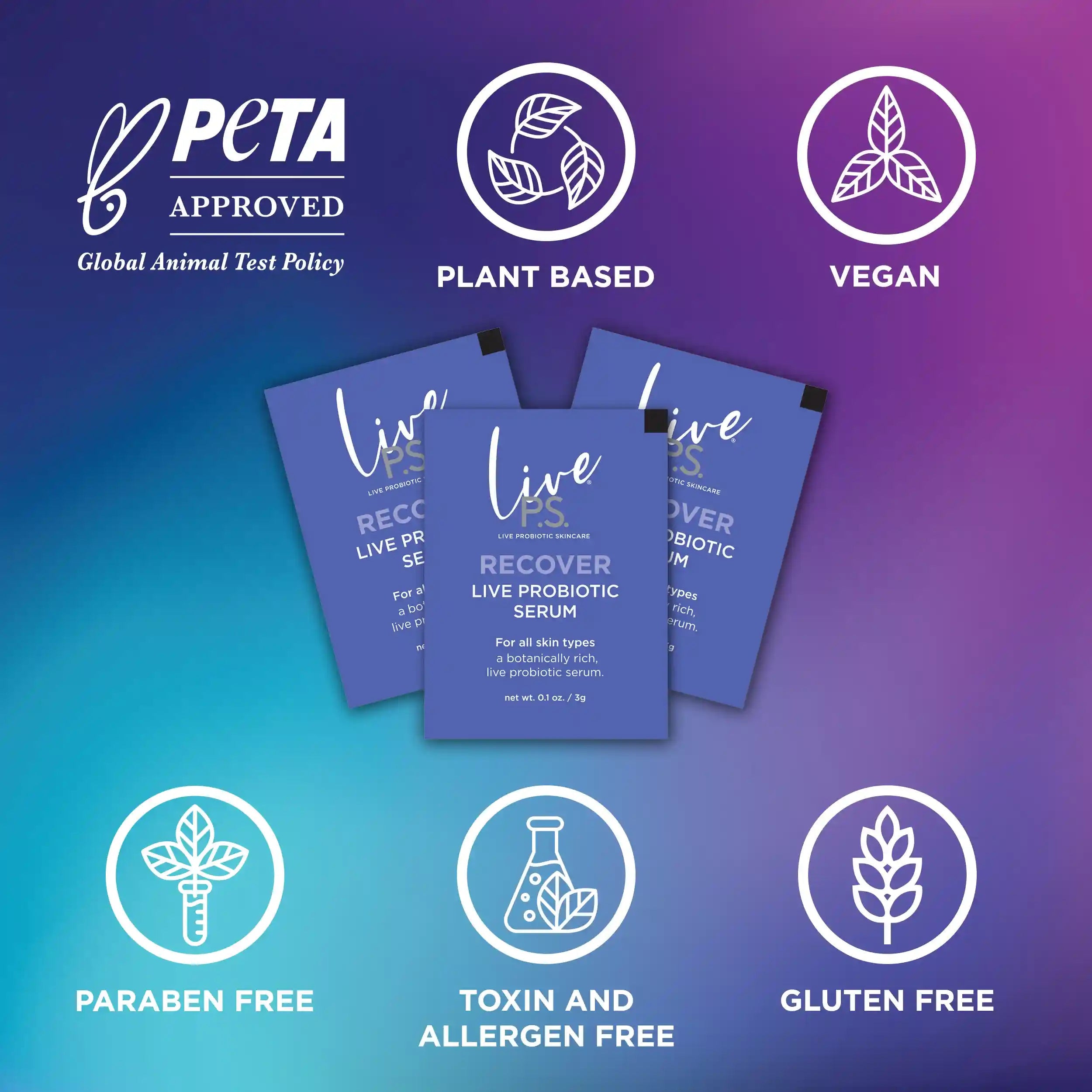 Live P.S. - Live Probiotic Sachets Trial Pack
Live Probiotic 3-Step System
With a synergistic blend of plant-based ingredients the Live P.S.®  3-Step System helps unlock healthy skin – naturally. Utilizing our patented technology, we leverage the potency of topical LIVE probiotics to help your skin fight off pathogens, viruses, and harmful bacteria, while retaining the vitamins and minerals it needs to look its best.
Includes: Live P.S.® Recharge Revitalizing Cleanser, Recover Live Probiotic Serum, and Protect Daily Defense Moisturizer.
Preps skin for overnight recovery with prebiotics and probiotic extracts
Replenishes skin with topical LIVE probiotics
Nourishes and protects with prebiotics and probiotic extracts
Dermatologist tested and approved for sensitive skin.
The trial pack contains:
3 (0.1oz) Recharge Revitalizing Cleanser
3 (0.1oz) Recover Live Probiotic Serum
3 (0.1oz) Protect Daily Defense Moisturizer
OR